In this week's edition of EXPOSED! I'm taking a look at an industry that's about as dirty as it gets, literally and figuratively...from the tar pits of Azerbaijan to the shale fields of Canada, via the oil war battlegrounds of the Middle East to the choking pollution over major urban centers and the encroaching climate crisis, so much can be laid at the door of this week's highlighted target!
Big Oil is used to describe some of the world's biggest major oil and gas companies. They include BP, Chevron, Eni, Exxon Mobil, Royal Dutch Shell, Total and Conoco Phillips. It is a popular term used in the media and often excludes national producers and OPEC oil companies. Sinopec, a state-owned Chinese oil company had greater revenues in 2018 than any of the big players above. There has always been controversy surrounding the oil and gas and business, be it because of its effects on climate change, pollution or price fixing.
Climate change is a serious issue effecting our planet and ultimately the finger of blame has to be pointed at fossil fuels. With obvious vested interests, ExxonMobil took a contrarian standpoint by not acknowledging that what they were taking from the ground was causing irreparable damage to the planet. Back in the 1970s, the company began lobbying, advertising and making research grants for the purpose of delaying widespread acceptance of what was actually going on. One of Exxon's senior scientists noted in 1977 (11 years before a NASA scientist sounded the alarm about global warming during congressional testimony) that "the most likely manner in which mankind is influencing the global climate is through carbon dioxide release from the burning of fossil fuels." Rather than accept what its own scientists were saying, it started a massive campaign of disinformation. In 1997, the chief executive of Exxon, Lee Raymond, was publicly claiming that the connection between human activity and climate change was inconclusive and uncertain. Forbes magazine wrote that Raymond "used his executive chair as a platform for espousing his disbelief in global warming." ExxonMobil actively opposed regulations to curtail global warming and funded organizations critical of the Kyoto Protocol. The Global Climate Foundation which it helped to establish in 1989, was composed of a group of major producers who were against regulations to reduce global warming and challenged the science behind the concept. But as scientific reports about climate change grew, the coalition lost membership and became defunct in 2002. And Exxon's reaction to this? It denies that it denied climate change but its actions, however, speak otherwise. It deceived the American people about health and global ruin caused by global warming and even stopped action by governments to address the Earth's rapidly accelerating climate crisis. In 2001, Exxon lobbyists helped to convince President George W. Bush to pull out of the Kyoto Protocol.

As settled as the link between smoking and cancer, 97% of scientists have agreed that the human race is the cause of global warming. Even Exxon's own scientists had warned of "potentially catastrophic events" but instead of taking action, they poured millions into disinformation campaigns designed to cause delay in doing what was evidently necessary. One argument which Exxon put forward was that the climate has changed naturally in the past, so today's climate change must be natural. But just because something happened naturally in the past, doesn't mean it has to be natural now.
https://iopscience.iop.org/article/10.1088/1748-9326/11/4/048002
Citing fake experts was also a tactic to cast doubt on the consensus of true experts. From an international petition of 31,000 dissenting "experts", over 99% of the signatories had no expertise in climate research. Those who signed included graduates of programs in computer science, veterinary science and mechanical engineering, but there were very few with climate expertise.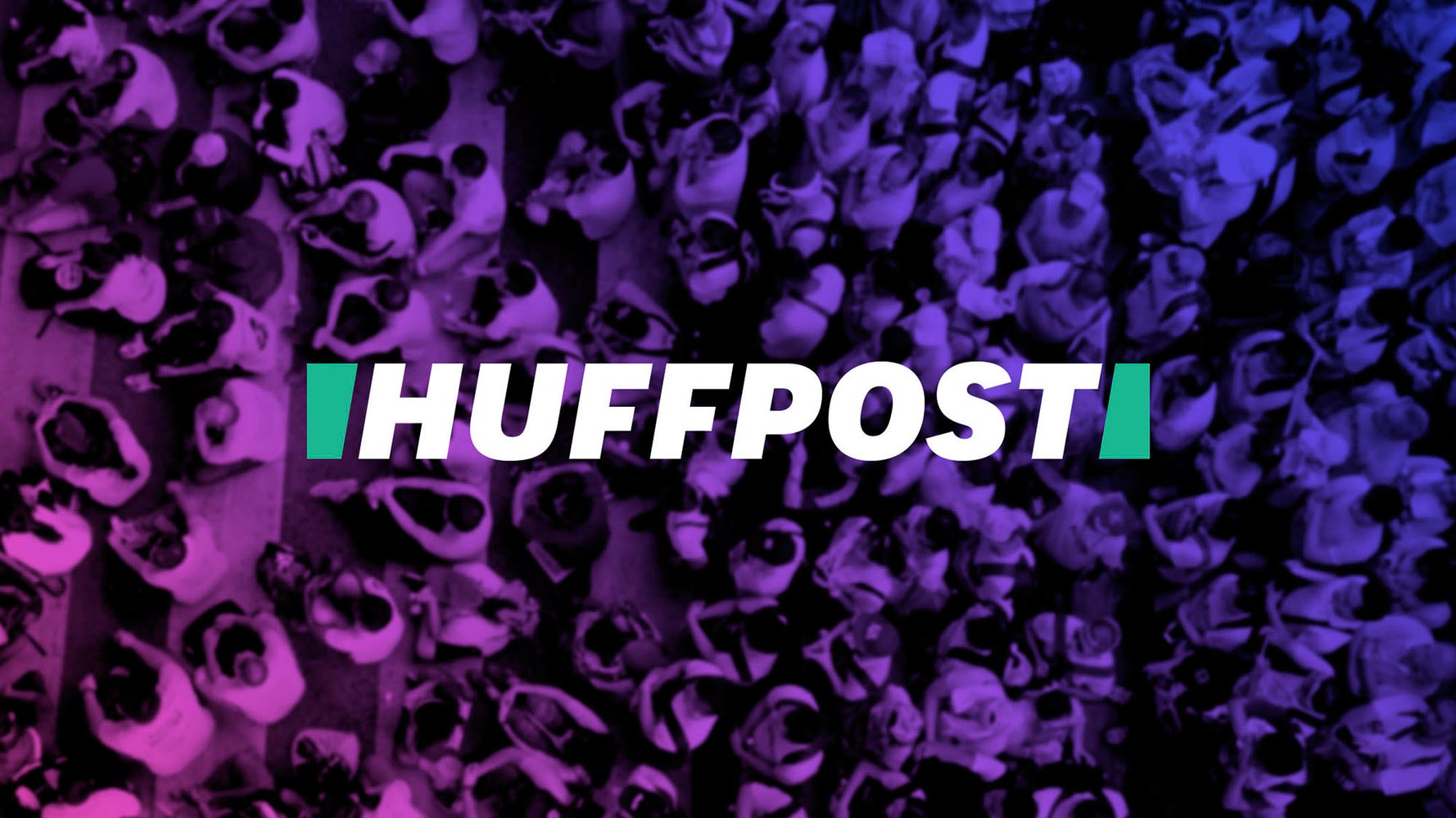 In 2019, ExxonMobil was sued by the State of New York, not for its part in the climate crisis but for alleged misrepresentations Exxon made to its shareholders about potential future costs related to the crisis. The attorney general's office claimed that what Exxon told its shareholders was false and amounted to an enormous case of securities fraud. Prosecutor Kevin Wallace told Judge Barry Ostrager that
"We are not telling Exxon how to run its business. It was and is always free to change its business practices, but it has to be honest with investors. The company failed to manage the risks in the way it promised. The costs of that failure are staggering. Investors are now entitled to the truth and their recompense."
In a 211 page complaint, Exxon were accused of "systematically and intentionally" misleading "Massachusetts investors and consumers about climate change." The complaint went on to argue that the "gravity of ExxonMobil's historic and continuing unlawful actions cannot be overstated; the world lost 40 critical years to develop and deploy new technologies that would allow an orderly transition away from fossil fuels. ExxonMobil's deception deprived investors and consumers of the central facts so essential to their investment and purchasing choices: the knowledge that the continued investment in ExxonMobil's fossil fuel products would bring about cataclysmic outcomes for humankind, many of the world's species, and the global economy."
But the case against ExxonMobil failed as the court ruled against the New York Attorney General. Justice Ostrager concluded that the NYAG "failed to prove by a preponderance of evidence that any alleged misrepresentations on which NYAG sought to rely were false and material in context of the total mix of information available to the public." He further stated that there "was no proof offered at trial that established material misrepresentations or omissions in any of ExxonMobil's public disclosures that satisfy the applicable legal standard."
In his 55 page ruling, Ostrager said his verdict pertained only to whether or not Exxon deceived investors.
"Nothing in this opinion is intended to absolve ExxonMobil from responsibility for contributing to climate change through the emission of greenhouse gases in the production of its fossil fuel products. ExxonMobil is in the business of producing energy, and this is a securities fraud case, not a climate change case."
Over 3 decades of oil drilling in the Ecuadorian Amazon, Chevron dumped more than 16 billion gallons of toxic wastewater into the rain-forest, leaving local people suffering a wave of cancers, miscarriages and birth defects. Texaco, which merged with Chevron in 2001, was drilling for oil in the Ecuadorian Amazon from 1964 to 1990. In addition to the toxic wastewater, around 17 million gallons of crude oil were also spilled. Hazardous waste was left in dozens of open pits dug out of the forest floor and in order to save money, the company chose to use environmental practices that were obsolete, did not meet industry standards and were illegal in both Ecuador and the US. Since 1993, Chevron has been in court regarding its contamination in Ecuador. In that year, a class-action suit was filed in New York where Texaco was then headquartered. The company petitioned to have the case heard in Ecuador, praising the integrity of Ecuador's judicial system. In 2002 the request was granted and Chevron agreed to submit to the jurisdiction of the Ecuadorian court. Chevron argued that the government of Ecuador had released it from any further responsibility after it had agreed to remediate a small portion of the contaminated sites in 1993. The release excluded private claims against the company.
There have been numerous inspections over the years of Texaco's former oil installations and waste pits to determine levels of contamination and their sources. The scientific record clearly showed soil and water contamination by Texaco far above legal limits. Attempts to rig the results of the inspections were revealed when a whistle-blower within Chevron anonymously mailed a package of internal company videos to Amazon Watch.
"This is smoking gun evidence that shows Chevron's hands are dirty – first for contaminating the region, and then for manipulating and hiding critical evidence,"
said Paul Paz y Mino, Amazon Watch's director of outreach.
In February of 2011, Chevron was found guilty and ordered to pay $9 billion to remediate the environmental damage and pay for clean water and healthcare facilities for the affected population, as well as an additional $9 billion in punitive damages. Chevron appealed all the way to the Ecuadorian supreme court, which in 2013 issued a 222 page opinion. It affirmed the earlier decision for the amount of $9 billion but rejected the additional $9 billion in punitive damages as this was not permitted in Ecuadorian law. The court lamented that the plaintiffs waited 20 years for justice and attributed this largely to delaying tactics by Chevron.
In a move which legal experts described as a tactic to reach a more favorable settlement, later in 2011 Chevron filed a case in the District of New York against attorney Steve Donziger who spearheaded the fight against Chevron. The company made allegations under the Racketeer Influenced and Corrupt Organization Act, known as RICO. It was alleged that the case in Ecuador against the corporation was a conspiracy to commit extortion and that Donziger's actions had so tainted the Ecuadorian verdict that it should be unenforceable in the US. Albeit the original case was filed in Ecuador, what happened in the US court mattered as Chevron no longer had assets in Ecuador but the plaintiffs could attempt to enforce judgement in other courts, including the US. In 2014, the court sided with Chevron and threw out the ruling which had been made in Ecuador.
Paz y Mino said
"Whilst its technicians were engaging in fraud in the field, Chevron's management team was launching a campaign to demonize the Ecuadorians and their lawyers as a way to distract attention from the company's reckless misconduct."
In a further effort to get compensation from Chevron, the residents of the concerned Ecuadorian region made a claim against Chevron in Canada which eventually ended up at the country's highest court. The motion was denied as Chevron Canada was a separate entity from its parent company and its shares and assets could not be seized by those seeking to enforce the Ecuadorian judgement. After 26 years of litigation little has been done to clean up the mess so in 2019 the Ecuadorian government announced that they would spend $10 million to fix the pollution and repair the damage. The environmental group Make Chevron Clean Up said the $10 million in funding was insufficient as an estimated $12 billion would be required. Agustin Salazar, the Ecuadorian lawyer for Indigenous communities in the area that had been effected by the pollution said in a press release issued by Make Chevron Clean Up
"This new fund is pathetic given the magnitude of the damage and is obviously just the latest attempt by Chevron to duck its clean-up obligations to the Indigenous peoples of Ecuador as imposed by the court system."
It is more than 40 years since Nigeria discovered oil and since then the petroleum sector has been one of the primary drivers behind the country's economy with up to 70% of Nigeria's government earnings coming from oil and gas. But all of this has come with a price as according to a UN report, oil spillage clean-up in the Niger Delta will cost $1 billion and take 25 years to achieve. Big oil spills are common in the Niger Delta where over 40 million liters of crude oil is spilled annually, resulting in human deaths and damage to the local ecosystem. A 2018 study by the Journal of Health and Pollution found that more than 12,000 oil spill incidents have occurred in the oil rich region between 1976 and 2014. Pipeline corrosion and tanker accidents cause more than 50% of them. Other incidents can be attributed to operational error, mechanical failures and sabotage mostly from militant groups, the study said.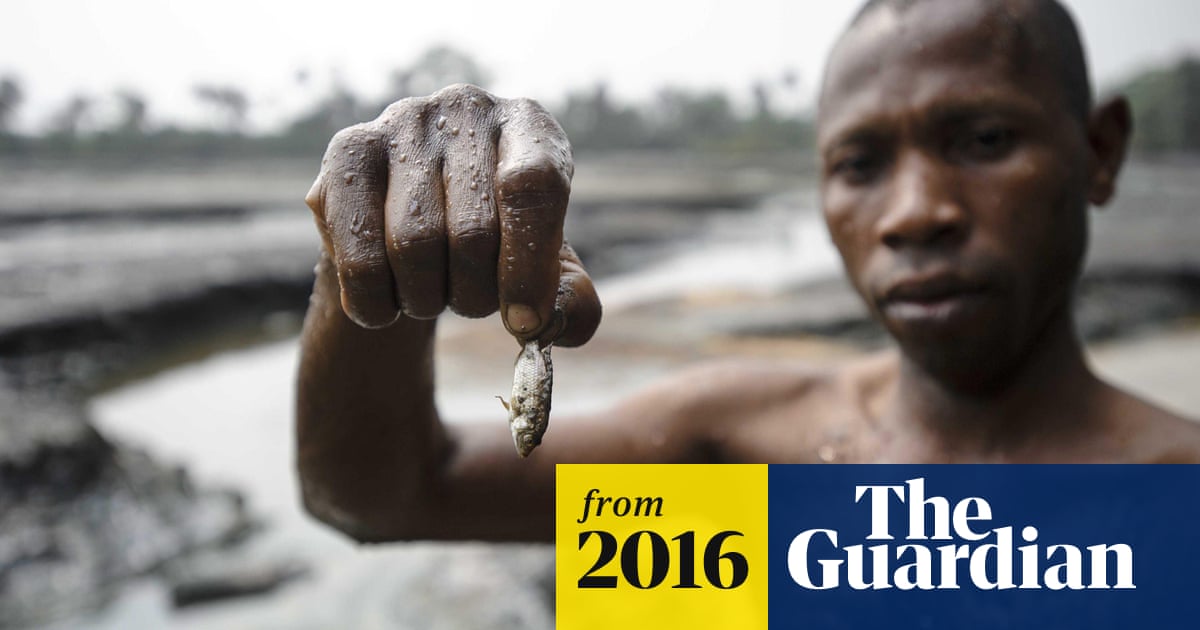 https://journalhealthpollution.org/doi/pdf/10.5696/2156-9614-8.19.180905
Royal Dutch Shell have been operating in Nigeria since the early days of oil exploration. Although Shell drills oil in 28 countries, 40% of its total oil spills worldwide have occurred in the Niger Delta and between 1976 and 1991, there were 2,976 of them. In the 1970s, spillage totaled more than that of the 1989 Exxon Valdez tragedy.
Cayford, Steven, "The Ogoni "Uprising: Oil, Human Rights and a Democratic Alternative in Nigeria," Africa Today, vol. 43, no. 2, Apr/June 1996, p. 183
Ellis, Glenn (Director), "The Drilling Fields," 1994, text from film by Catma Films.
Watts, Michael, "Black Gold, White Heat," in Geographies of Resistance, Steve Pile, Michael Keith,eds., London: Routledge, 1997.
Ogoniland is an area in Nigeria where Shell have been drilling for decades, building pipelines across farmlands and in front of peoples'  homes. For the Ogoni people, the poisoning of the land and the water has had devastating economic and health consequences. In 2008, 4 fishermen and farmers filed a lawsuit against Shell in the Hague, with Shell being accused of ruining their lives through environmental degradation. They wanted Shell to repair the damage caused to their communities by cleaning up the spillage, adequately maintaining pipelines to prevent future leaks and paying compensation for loss of livelihoods.
The court dismissed all of the claims except one for which it ruled it was reasonable to demand a duty of care from Shell. The company should have taken security measures to prevent sabotage and as a result was liable for damages. The farmers appealed the decision but in 2013 another Dutch court threw out their lawsuit, saying that the parent company should not be responsible for the Nigerian subsidiary. However, a Dutch appeals judge overturned this in 2015, paving the way for Dutch courts to make judgements about Dutch companies in other countries. Amnesty International researcher Mark Dummett said
"It is vital that multinationals are made to answer for action abroad that would never be accepted in their home countries."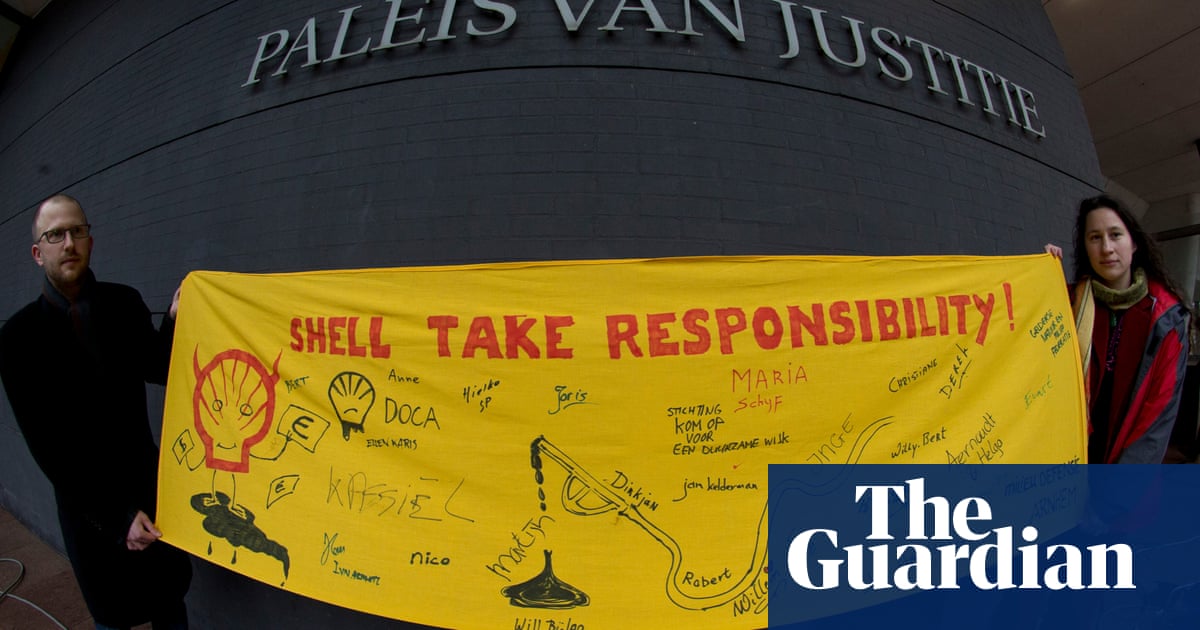 "Oil is a curse which means only poverty, hunger, disease and exploitation."
Nnadozie, Emmanuel, Oil and Socioeconomic Crisis in Nigeria, Lewiston: Mellon University Press, 1995