Once again I delve into the dark doings of Big Oil and expose how they are swivelling to address their role in climate change.
BP took a surprising step earlier this year by committing to be carbon net zero by 2050. The company even plans to supply Microsoft with renewable energy and an agreement has been signed between the two giants to improve technology use in the energy industry and work towards net zero carbon emission goals.
BP plans to supply wind and solar energy to Microsoft to power its data centers and Microsoft plans to help BP use internet cloud technology to improve its operations.
William Lin, BP's executive vice president for regions, cities and solutions said in a statement:
"BP is determined to get to net zero and to help the world do the same. No one can do it alone - partnerships with leading companies like Microsoft, with aligned ambitions are going to be key to achieving this."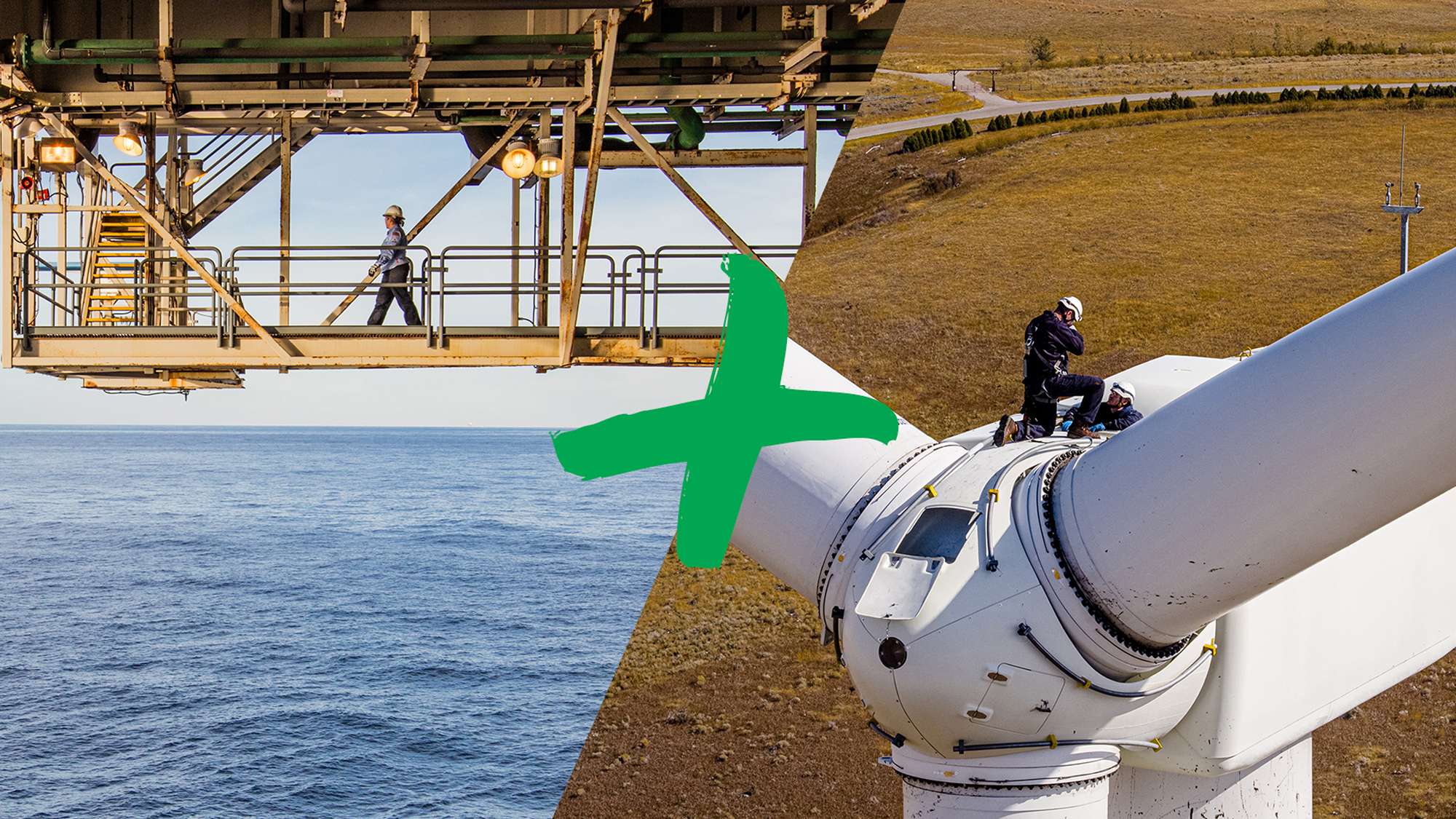 BP is seeking a piece of the growing renewable energy market as major companies - particularly in the tech sector - are shifting away from fossil fuels toward more sustainable energy sources. Microsoft said it wants to be carbon negative by 2030.
Just this month Google have also announced that they will be going carbon free by 2030.
CEO Sundar Pichai said:
"This is our biggest sustainability moonshot yet, with enormous practical and technical complexity. At a simple level, the wind doesn't always blow, and the sun doesn't shine at night. But thanks to trends in technology and with the right government policies, the promise of 24/7 clean energy will soon be within reach."
Elizabeth Jardim, senior campaigner with Greenpeace USA, said:
"Google is setting a new high-bar for the sector. Tech companies were some of the first to set renewable energy goals and even still, their energy hungry data centers continued to use huge amounts of fossil fuels, prolonging our collective reliance on dirty energy anytime we use the internet."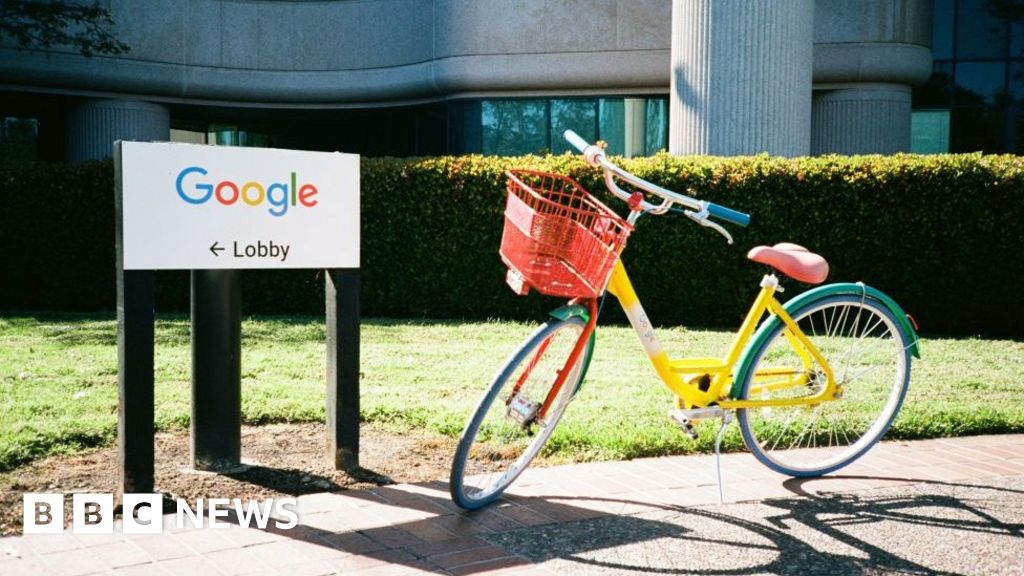 Apple announced plans in July of this year to go carbon neutral by 2030 as well. Last year, Apple's emissions from making its products accounted for three quarters of its carbon footprint. To reduce it, Apple have worked with their suppliers in the supply chain to emit less carbon. More than 70 are now on board having committed to use only renewable energy.
Amazon too is making a pledge to fight climate change, part of which includes the purchase of a fleet of 100,000 electric vans. These will come from the electric vehicle company Rivian in which Amazon led a $700 million investment round earlier this year.
Bezos said that:
"The climate science community is surprised by how quickly things are changing. We've been in the middle of the herd on this issue and we want to move to the forefront".
Amazon called on other businesses to sign its climate pledge under which they would need to implement decarbonization strategies and neutralize remaining emissions with carbon offsets.
What previously might have been considered a flight of fancy could now well become a reality. Airbus has made the decision to make the world's first non-polluting commercial passenger plane a reality by 2035 as the European plane maker is betting on hydrogen to make flying greener. The company has just unveiled its planned "zero emissions" aircraft which include turbofan, turboprop and blended-wing jets, planes which it said could help the industry meet tough Paris Climate Accord targets by 2050 if successful.
Steve Saxon, a McKinsey partner based in China who leads the group's airline work in Asia said:
"Hydrogen powered planes could be a game changer for an industry powered by fossil fuels for the past 100 years. Not only for Co2 emission reduction, but also from a technical perspective, this is a significant leap forward".  
And added:
"Efficiency gains from conventional technology are almost maxed out and further improvement requires fundamental change. Introducing hydrogen is a sea change, not only for aircraft technology but also the entire aviation ecosystem."
McKinsey, which produced a report in May on hydrogen-powered aviation for the European Union, said 100 per cent reduction of carbon dioxide emission could be achieved only if hydrogen was sourced from renewable energy. Airbus said hydrogen "ticked all the boxes" as it was safe, versatile, lightweight, storable as either a gas or a liquid and had an energy intensity three times better than current jet fuel.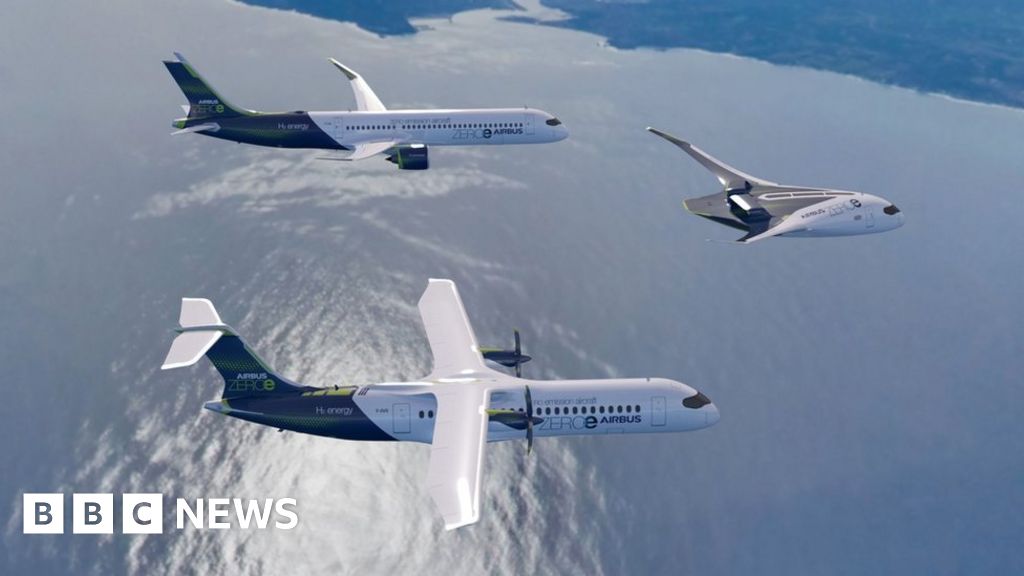 https://www.fch.europa.eu/sites/default/files/FCH%20Docs/20200507_Hydrogen%20Powered%20Aviation%20report_FINAL%20web%20%28ID%208706035%29.pdf
Should he be elected, Joe Biden's promised Green New Deal is supposed to bring about a 'clean energy revolution'. Over a four year period he anticipates the use of hydrogen for road freight, shipping and aviation plus 200,000 miles of high-voltage transmission lines with 500,000 charging stations for electric vehicles. He then plans the installation of 60,000 wind turbines and a federal blitz to drive down the cost of grid-scale energy storage tenfold.
If these net-zero policies are adopted worldwide to combat climate change, how will this impact Big Oil? BP themselves have suggested that oil demand could fall by as much as 80 percent over the next three decades. In a report published earlier this month, BP have tried to forecast what the global energy landscape could look like in 2050.
The company envisages three scenarios in 2050. 'Business as usual', 'Rapid' transition and 'Net zero'. The first assumes that governmental policies, technologies and societal behavior continue as normal while 'Rapid' and 'Net zero' assume that policies and behaviors shift quickly or drastically to reduce carbon emissions.
In its Energy Outlook report, BP says:
"The world is on an unsustainable path: the scenarios show that achieving a rapid and sustained fall in carbon emissions is likely to require a series of policy measures, led by a significant increase in carbon prices. These policies need to be further reinforced by shifts in societal behaviors and preferences. Delaying these policy measures and societal shifts may significantly increase the scale of the challenge and lead to significant additional economic costs and disruption."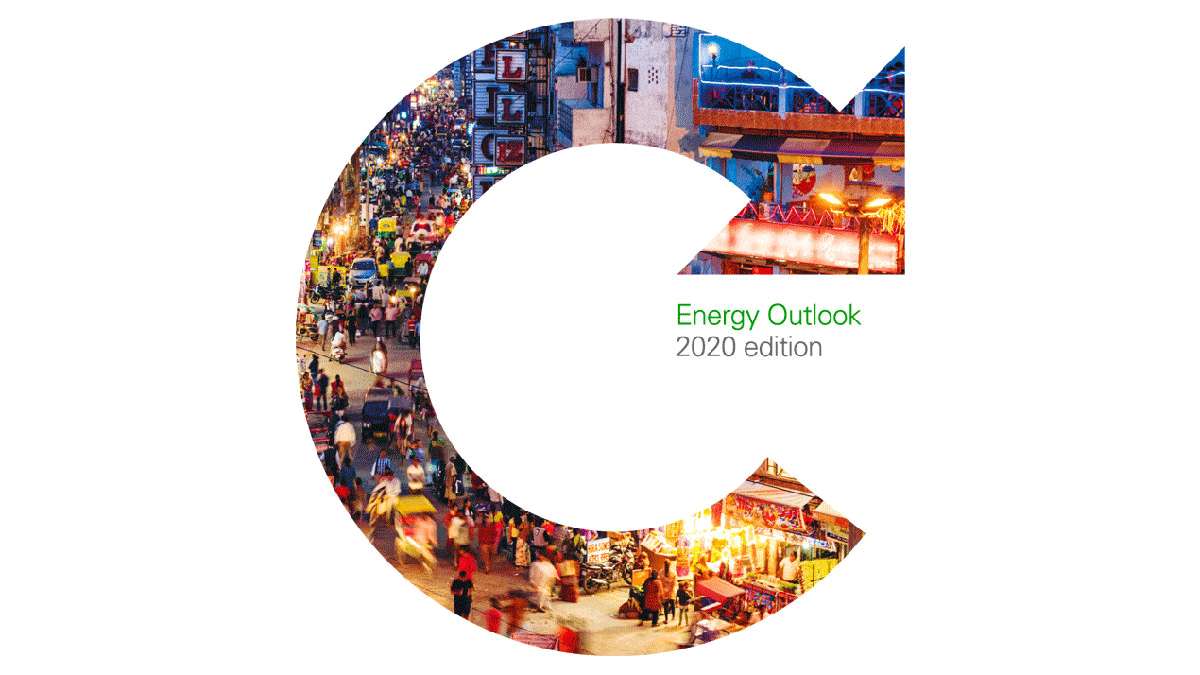 With the growing number of initiatives aimed at curbing and eventually eliminating the use of disposable plastic products or finding alternatives to them, the oil industry's focus on petrochemicals might need to shift towards a more biodegradable future, just as their focus on crude oil is having to shift to natural gas and renewables. A lot of research is going into ways to make biodegradable polymers as durable as those derived from fossil fuels. This is already yielding results with an example being cornstarch-based polymer materials.
These developments could become a major challenge for the petrochemical industry as there are no signs that the global green drive will recede anytime soon. In all likelihood, it will only intensify and accelerate and as a result Big Oil should increase its diversification away from its core business.
"Even as the pandemic has dramatically reduced global carbon emissions, the world remains on an unsustainable path"
BP CEO Bernard Looney said in a statement:
"However, the analysis in the Outlook shows that, with decisive policy measures and more low carbon choices from both companies and consumers, the energy transition can still be delivered."
Reference link on Solar Energy