Orwell's 1984 was fiction, but if you read it, you know much of this 'fiction' has become a blueprint for aspects of the modern world. In a fairly extreme post a while back, we covered the situation where you are being followed.
"Every breath you take, and every move you make. Every bond you break. Every step you take. I'll be watching you"
~ The Police
Over the recent times decentralize.today has covered Samsung, Google, Apple and the likes. But one company has and always had it all, the perfect adopter of Orwell's 1984 book - Amazon.
Most people only know Amazon as an online store, but Amazon encompasses e-commerce, cloud computing, digital streaming and artificial intelligence.
AWS
AWS, Amazon's cloud service, powers a considerable number of websites and services. At the moment of writing, around 5.8% of the internet is powered by AWS. However, the biggest problem with this is Metadata. AWS powers Signal Messenger, but also iMessage and iCloud all go over AWS.
Sure Signal is encrypted and has very little to no metadata. I argue that if you send a message using AWS your IP address gets logged, so does the time you sent the message. If you send a link or location, Amazon can pinpoint you on that link if opened from this message and know who and where you are. They also know who you are communicating with. The link might be shared encrypted, but based on the time received, and the IP address used to open the link, Amazon's algorithm could figure out pretty quickly who you are, and of course where you are.
As we try to give advice on services that are less traceable, I don't really have a silver bullet here. I, personally, recommend Threema and Matrix (SchildiChat, Element etc) as my day-to-day messenger. You face a huge problem with usability with better, more complex decentralized messengers such as Briar. I always believe in keeping things simple, mainly for the sake of whoever might sit on the other end of the device e.g. my grandmother!.
When it comes to iOS, avoid signing in to iCloud. Do not use iMessenger and Facetime with the cloud activated.
Amazon Sidewalk
Amazon customers have one week to opt out of a plan that would turn every Echo speaker and Ring security camera in the US into a shared wireless network, as part of the company's plan to fix connection problems for its smart home devices.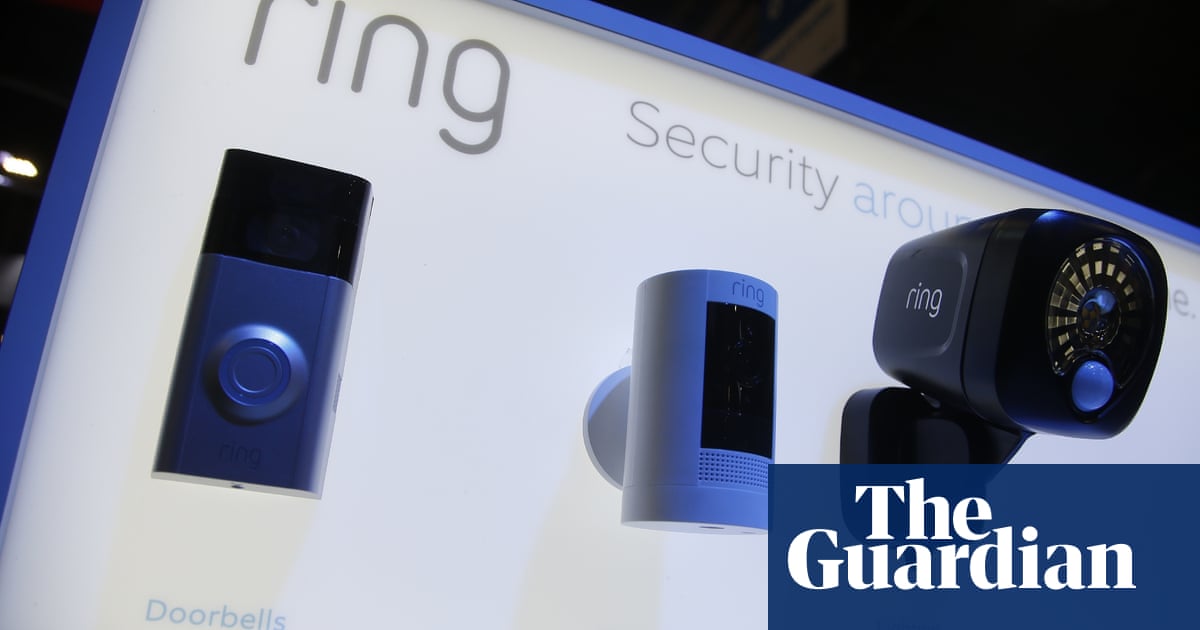 Amazon, as usual, is not very transparent about the way it's sharing the mesh networks, plus what they collect. Let alone just a one-week notice to opt-out?!?. What happens if you didn't opt out in time?
At its simplest, it means that a new Echo can set itself up using a neighbour's wifi, or a security camera can continue to send motion alerts even if its connection to the internet is disrupted, by piggybacking on the connection of another camera across the street. Other devices that don't need a high-bandwidth connection, such as smart lights, pet locators or smart locks, can use Sidewalk all the time.
"In addition to capturing everyone's shopping habits (from amazon.com) and their internet activity (as AWS is one of the most dominant web hosting services) … now they are also effectively becoming a global ISP with a flick of a switch, all without even having to lay a single foot of fiber"
Ashkan Soltani, a former chief technology officer of the US Federal Trade Commission, told the tech site Ars Technica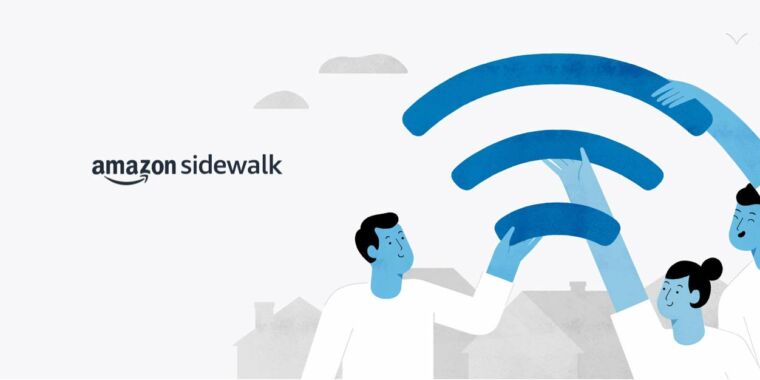 Users could disable Sidewalk in the settings section of the Ring and Alexa app, but only had until June 8th to do so. If they missed the date, the network will be turned on and their devices will become "Sidewalk Bridges".
Amazon has a Ring to it
One in 10 US police departments can now access videos from millions of privately owned home security cameras without a warrant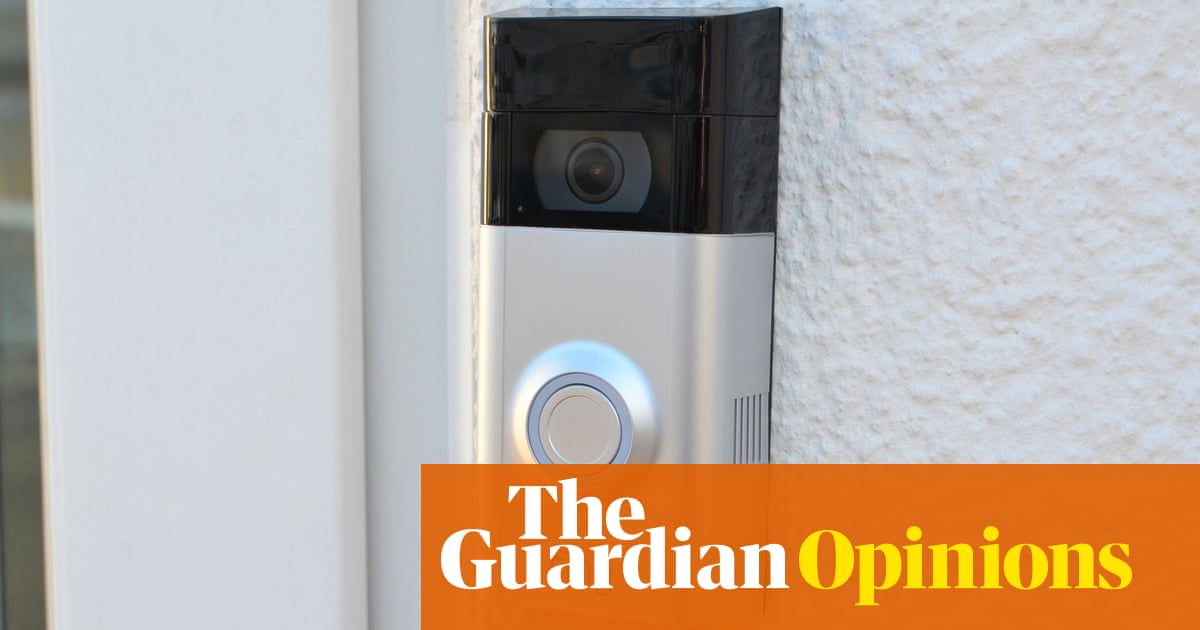 Ring does not have a good track record as to who can and cannot access your data as they have previously left databases of private user videos unencrypted while giving access to teams of contractor staff and engineers. For additional "security" in the home, Ring also has a range of miniature cameras to be used indoors. Ring apps, share user data including names, private IP addresses, mobile network carriers and sensor data with a number of 3rd party trackers. This includes Google and Facebook! A business analytics firm called MixPanel receives the most information including user's full name, email addresses, device information such as operating system version and model, whether Bluetooth is enabled and the number of Ring devises installed.
"Ring claims to prioritize the security and privacy of its customers, yet time, and again we've seen these claims not only fall short, but harm the customers and community members who engage with Ring's surveillance system"
~ Bill Budington, senior staff technologist at the EFF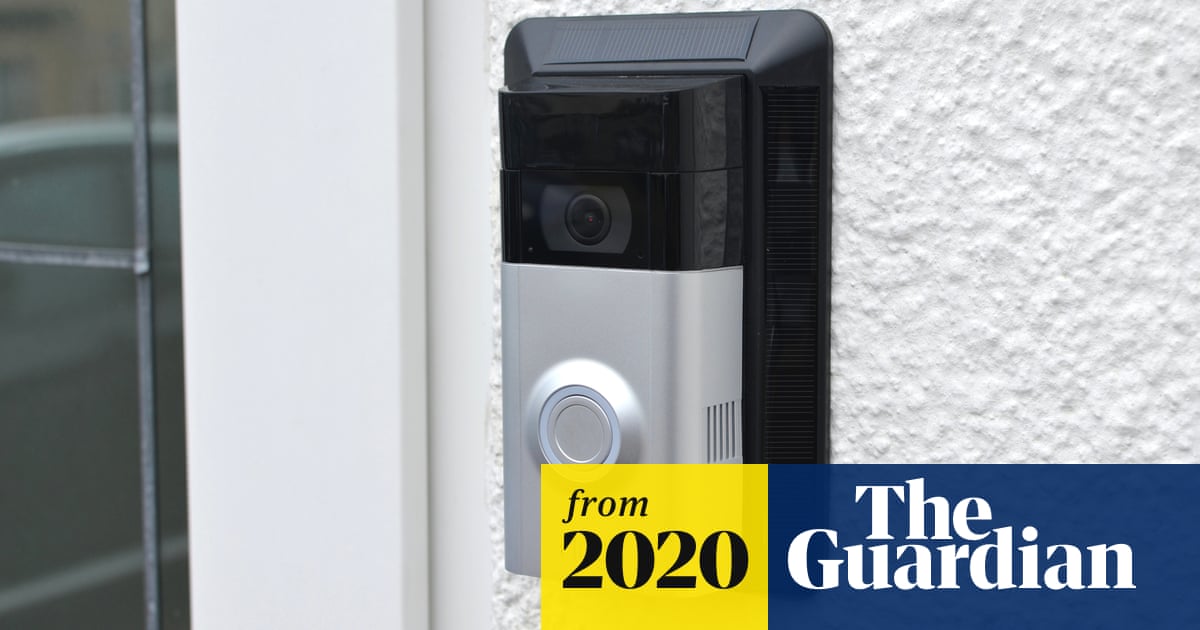 My negative views about data harvesting are well known on this blog and it now transpires that, right from the very start, Jeff Bezos had this in mind, seeing it as a critical component of the Amazon strategy.
Customer behavior was studied, predicted and potentially influenced.
Amazon's former chief scientist Andreas Weigend told Frontline that:
"I was shocked to see how predictable people are" and through what the site tracked, he could see what people "were falling for".
He further comments that:
"We did not think about it as exploiting. We thought about helping people make better decisions."
Given that the cloud computing division now has a massive contract with the CIA, Bezos is in a position not just to shape the future of commerce but that of technology and national security as well.
Alexa - loud and clear
"Convincing people to deploy something like this in their home---it's a brilliant trick,"
...says privacy expert Meridith Whittaker, co-director of the A.I. Now Institute at NYU. Yes, and just like the others, Amazon employed thousands of people around the world to listen in. Ex co-founder of Amazon Web Services, Robert Frederick says he turns off his Alexa devices "whenever I want to have a private moment." Enough said.
A personal assistant is a great thing, and as sad that is, nothing comes even close to Alexa. The question is? Do you want a listening device in your house at all time? Perhaps Siri is enough? Siri won't be as smart and advanced as Alexa is, but at least "apple claims" requests are only on your device, and only if you opt in to get processed not linked to your actual Apple ID. An even more private solution would be MyCroft, open-source and still smart enough to do many things Alexa can do, but with total privacy control!
Rekognition
Amazon offers face-matching with "Rekognition," a service from its cloud computing division. Customers relying on the program to find human trafficking victims have still had access to the facial recognition capabilities, Amazon has said.
More surveillance
Amazon is "developing new automated staffing schedules that use sophisticated algorithms to rotate employees among jobs that use different muscle-tendon groups to decrease repetitive motion and help protect employees from MSD [muscular-skeletal disorder] risks."
~ Amazon founder Jeff Bezos
Via an application called Mentor (what is mandatory for all delivery workers of Amazon). Amazon tracks its employee's location, not just on, but also off the job. It doesn't end there, Amazon has installed camera apparatuses from a company called Netradyne in drivers' vehicles, which record "100 percent of the time." The corporation is a 2015 San Diego startup founded by two former senior Qualcomm employees.
More on employees
Corporate Copycats?
Amazon has long been accused of making knockoffs of products which sell successfully on its sites. It doesn't even bother to make any changes to the products – just sticks their smiley arrow logo on it, sells it for half the price and kills off the competition. In one particularly galling instance reported by the Wall Street Journal, Amazon focused on a small business selling camera tripods on the site. That company's sales turnover was $3.5 million, which represented 0.001% of Amazon's revenue. In 2010, Pirate Trading was selling its Ravelli-brand tripods on Amazon and according to owner Dale Thomas, come 2011 Amazon had created their version of six of its most popular products. These were copied exactly and sold as AmazonBasics tripods. Having bought one to check, Thomas even alleged that the tripods were made by the same manufacturer. The prices Amazon charged were lower than the manufacturing cost, with Thomas claiming it would be cheaper for him to buy them on Amazon and repackage them rather than buy from the original manufacturer. In 2015, Thomas said Amazon suspended all sales of Ravelli products, including Pirate Trading's tripods. Responding to the Wall Street Journal report, Amazon's evasive response was that:
"AmazonBasics' tripods don't violate any intellectual-property rights."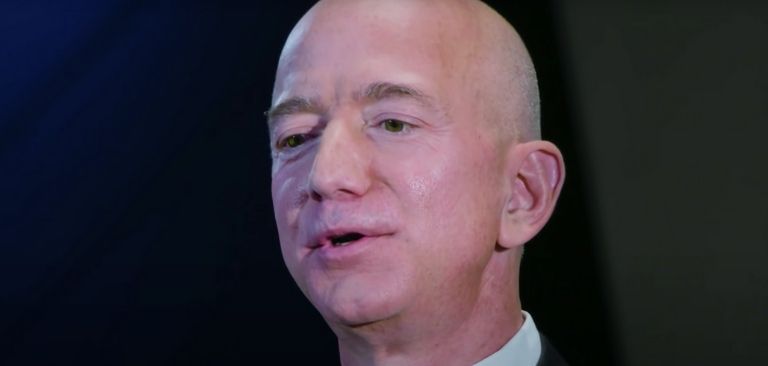 EU Antitrust
Current action by EU antitrust regulators against Amazon could end up costing the company up to 10% of its annual revenue which could be as much as $37 billion. Charges have been filed against the eCommerce giant of using business data to yield an unfair advantage over smaller merchants operating on its platform. This comes after a two year investigation into Amazon's "dual role" as both a provider of an online marketplace for independent merchants and a platform for its own retail sales. The EU commission said it took issue with Amazon "systematically using non-public business data of independent sellers" and then conducting sales on its platform, to the benefit of its own retail arm which competes with these same sellers.
Margrethe Vestager, the EU's Commissioner for competition said:
"Amazon illegally distorted competition in online retail markets. This is a case about big data. We do not take issue with the success of Amazon or its size. Our concern in very specific business conducts which appear to distort genuine competition."
In response, an Amazon spokesperson said:
"We disagree with the preliminary assertions of the European Commission and will continue to make every effort to ensure it has an accurate understanding of the facts."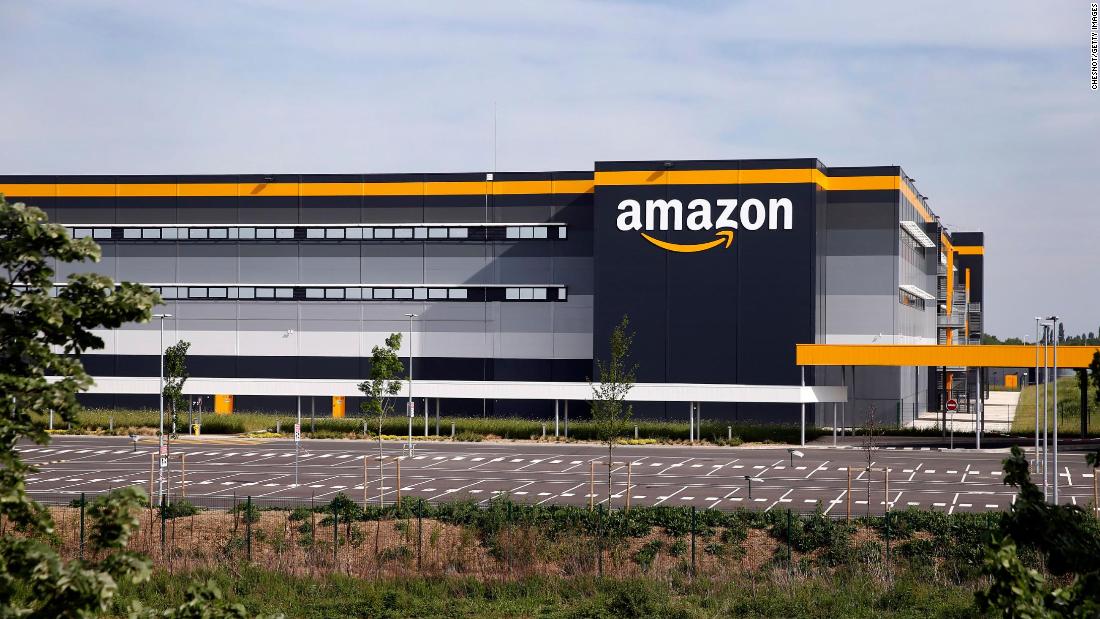 Product safety
With regard to product safety, Amazon manages to weasel its way out of responsibility by, just like other big tech companies, stating that it is not responsible for harmful products sold by 3rd parties on the site. An investigation by the Wall Street Journal found out, however, that thousands of products which are either mislabelled, banned or declared as unsafe by federal agencies were listed on the site. There is a whole range of items from medicines claiming to be FDA-approved when they were not, medications without child safety warnings, banned baby products, electronics with false certification and toys with unacceptable amounts of lead or which were a choking hazard.
Ironically, some of these had the Amazon Choice label and there were even 157 items which Amazon themselves had banned. Since Amazon does not take responsibility for these 3rd part sellers, then customers are basically on their own if product issues arise. These items fall under the "Fulfilled by Amazon" banner but on the site it was hard to distinguish them from the "Sold by Amazon.com" items. Amazon say they have "built robust programs designed to ensure products offered for sale in our store are safe and compliant." Based upon the above, those programs either don't exist or simply don't work.
Many companies have fallen victim to the aggressive techniques Amazon uses to achieve market dominance as the company spreads its tentacles into groceries, TV, robotics, cloud services, healthcare and consumer electronics.
Of all the top US industries by GDP - information, manufacturing non-durable goods, retail trade, wholesale trade, manufacturing durable goods, healthcare, finance and insurance, state and local government, professional and business services and real estate -  Amazon has a finger in all but real estate.
Again, Amazon is one of the best shopping solutions you can get, but Amazon is using every trick and tracker in the book to get you hooked to their products. Surveillance and Surveillance Capitalism as its very core. I would love to tell you, this is not a problem, just use this website or application, but right now, I don't have a silver bullet. However, privacy is the core to fight this kind of surveillance. And one solution seem to be on the horizon.
"Privacy is necessary for an open society in the electronic age. Privacy is not secrecy. A private matter is something one doesn't want the whole world to know, but a secret matter is something one doesn't want anybody to know. Privacy is the power to selectively reveal oneself to the world."
-- Eric Hughes, publisher of "A Cypherpunk's Manifesto"
Just as Bitcoin disrupts Banking, DeCommerce will disrupt ecommerce. With a DeCommerce solution, you can buy and sell online without any intermediary, in complete privacy, and with no logins or personal details required. A DeCommerce revolution, namely the ability to buy or sell anything without any restriction or middleman interference. Then there's the infamous data situation. Your data cannot be mined because you don't have to give it away to start with.
Blockchain technology with its immutability, security and anonymity will certainly disrupt the current big eCommerce players, and hopefully the biggest of all Amazon. We see a DeCommerce platform such as Particl's as the perfect solution to the many ills associated with the business models of Amazon and their fanboys!
💬
We publish a daily dose of decentralization here every day (UTC+8), for additional daily updates follow us on Mastodon, Twitter, Telegram or Element(Matrix). Please like & share all our output. We rely on User-Generated Content so why not write for us and since we try to avoid ads and sponsorship, why not donate to help us continue our work - all major cryptos accepted. You can contact us at decentralize.today and at blog@decentralize.today