Some weeks back, DT published the following story about Ruja Ignatova. We often talk about the three existential threats to crypto as being criminality, deception and regulation...this individual represents the worst of all three, directly or indirectly.
Last week, news surfaced that the FBI have now added her to their international Top Ten Most Wanted list and the BBC (yes, we know!) added some more insight within the following: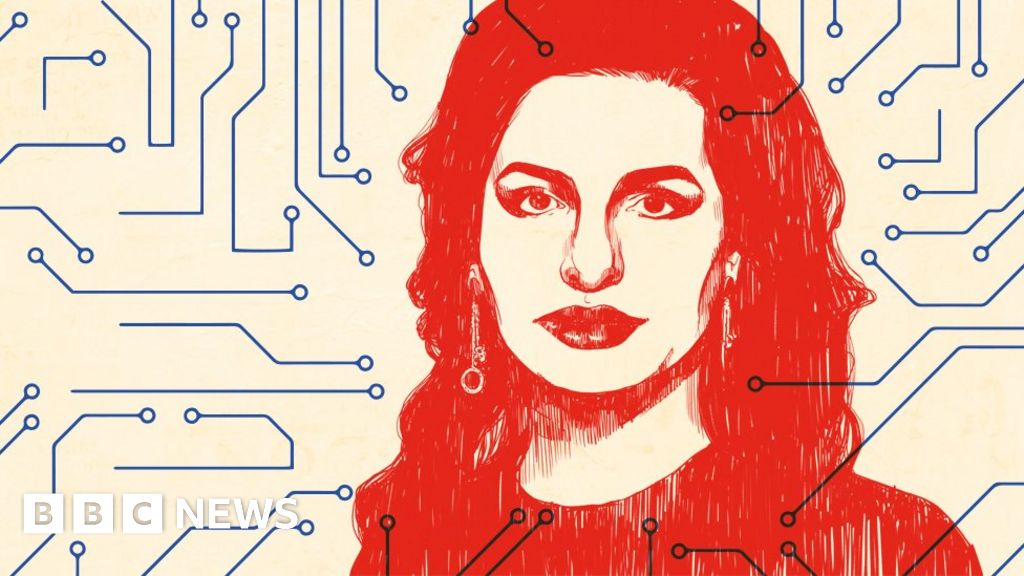 ---
OG article:
Welcome to another episode of EXPOSED! on decentralize.today where we share public domain information about the individuals, organizations, companies and governments involved in criminal and corrupt activities. Many are well known, some less so.
Today, we turn to the woman who became known as 'The Cryptoqueen', Ruja Ignatova.
Who?
And if that was your reaction, that it would probably be understandable, so let's recap on her legacy!
$ 6 billion fraudulently obtained from investors into her 'OneCoin' cryptocurrency venture.
Now let's look at how she got here and the ramifications for her and, more broadly, the development of cryptocurrencies.
Born to Bulgarian parents in Sofia in 1980, she moved to Germany as a 10 year along with her younger brother, Konstantin (more on him later).
She studied with some distinction, earning a law doctorate along the way, and is reported to have worked at the international business consultants, McKinsey & Co., at some point. There is no doubt that Dr Ignatova was incredibly intelligent and more than a little street smart!
Her first taste of embezzlement, and brush with the authorities, came in 2012, when she and her father were convicted of fraud in connection with the acquisition of a company that was declared bankrupt soon afterwards in highly dubious circumstances. She received a suspended sentence of 14 months' imprisonment as a result.
In 2013, she was back at it again with her first venture into Multi-Level Marketing (MLM) with a company called BigCoin. MLM basically involves lots of people buying quantities of goods or services and then recruiting layers of staff to sell these on...effectively a pyramid selling scheme and often used in scams for bogus, ineffective or non-existent products.
Then came OneCoin!
Launched in 2014, it was a centralized currency hosted on OneCoin own servers in Bulgaria and Hong Kong. The business involved selling educational material for trading. Investors were able to buy packages of various sizes, but apparently up to over 200,000 euros each, and in exchange receive tokens which allowed them to mine for OneCoins.
However, the only way to exchange Onecoins for any other currency was via the OneCoin Exchange, xcoinx, an internal and exclusive marketplace for members where coins could be exchanged with the proceeds placed in a virtual wallet for them. These could then be wire transferred on request, although the daily limits were very strict.
The exchange closed without notice in January 2017, although individuals connected with the scheme continued to collect investment funds for some time afterwards.
Almost from its launch the company attracted the attention of authorities and media across the globe including in Bulgaria, the UK, the USA, India, Norway, Croatia, Thailand, Vietnam, Germany and Hungary. Many expressed concerns about the company's registration and business practices, and soon legal proceedings started to mount. By the latter stages, as the scheme snowballed, there were huge amounts of money in play and moving these triggered investigations into securities and wire fraud as well as charges of money laundering.
This was all orchestrated by Ignatova, her lawyer / husband, her business co-founder, Sebastian Greenwood, her brother and various other accomplices around the world. And despite the growing concerns about the OneCoin model, they kept it going until one day in late 2017.
Ignatova was to address these concerns at a meeting of European OneCoin promoters in Lisbon, Portugal. Dr Ignatova, who was famously punctual, just didn't show up and no-one could explain why not! Some claimed she had been killed or kidnapped by the big banks, who had most to lose from the cryptocurrency 'revolution', or by criminal associates or even by terror groups she was supposedly secretly funding.
In fact, FBI records show that on 25 October 2017, two weeks after the Lisbon no-show, she boarded a Ryanair flight from Sofia to Athens and at that point she really did disappear.
It had been exposed as a giant international 'ponzi' scheme and the head con artist got out just before the 'house of cards' collapsed.
Where are they now?
In September 2021, a money-laundering trial commenced in Germany at which Dr Ignatova's German lawyer, Martin Breidenbach, went on trial accused of laundering and transferring €20 million to a London law firm to fund the purchase of a luxury property. Two others are also facing charges connected to the siphoning of millions from the (now estimated) €4bn scam.
And the trial shed light on some of the conspicuous spending by Dr Ignatova with one witness remembering meeting her in 2016, at an exclusive Abbots House apartment block in Kensington, London, as she returned from a shopping trip with her Bulgarian bodyguards.
"These two poor men came behind her like overloaded donkeys, struggling, and a bit out of breath - they must've had 20 bags each"
Dr Ignatova had been splurging on designer-labelled goods, Jimmy Choo, Prada, Calvin Klein and the like, - with no regard for the cost.
It transpired that she 'owned' an $18 million four bedroomed, penthouse apartment inside the building, complete with its own swimming pool.
"She had an Andy Warhol painting stuffed in the cupboard"
That was a print of the actress, Elizabeth Taylor, whilst another Warhol, Red Lenin, hung above the fireplace and a print of Queen Bubblegum by Michael Moebius was in another reception room. In total, it was estimated that there was in excess of $800,000 worth of art in the property, all bought from London's Halcyon gallery.
The mechanics of the purchase operation, involving, amongst others, lawyers in the US and anonymous Guernsey shell companies, have all been extensively covered elsewhere, suffice to say, she covered her tracks well and, by and large, via sadly legal devices and banking routes.
In July 2018, Dr RIgnatova's brother, Konstantin, who took over the running of the company after her disappearance, posted a photo of himself taken inside the penthouse.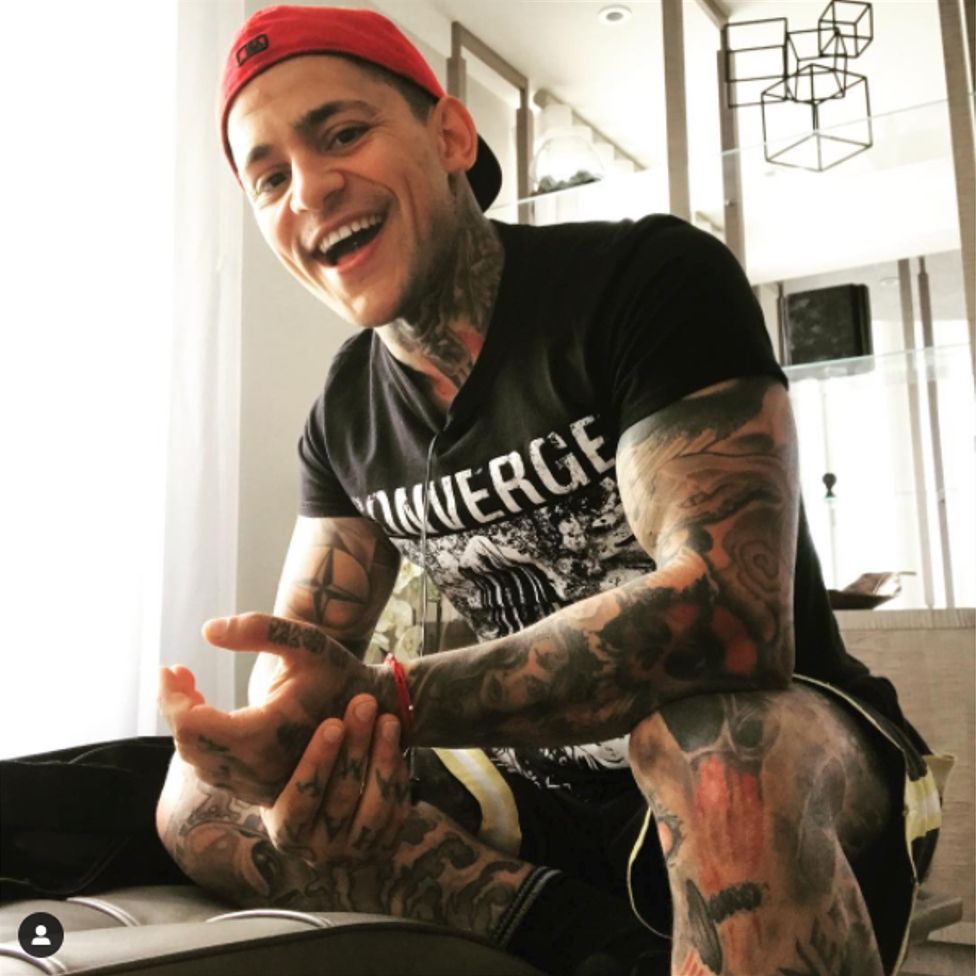 On 6 March 2019, Konstantin was arrested at LAX and charged with conspiracy to commit fraud. He has now admitted to his role in the fraudulent cryptocurrency scheme and pleaded guilty to several charges, including money laundering and fraud.
He signed a plea deal on October 4th 2021, which was made public on November 12th. In it, (Brother) Ignatov will not face further criminal charges for his role at OneCoin, except any criminal tax violations that emerge. He still faces up to 90 years in prison for his part in the scheme!
Additionally, he has been testifying at the trial of a US lawyer accused of laundering proceeds from OneCoin. Mark Scott is accused of helping move around $400m out of the USA while concealing the ownership and source of the funds. His trial will conclude shortly.
Back in the UK, a leading campaigner for the victims of the scheme,  Jen McAdam, has stated:
"This is almost certainly OneCoin victims' money that these properties have been purchased with, victims who for the last five years have been facing unimaginable emotional suffering and immense financial loss".
It has been estimated that investors, in that country alone, lost more than £100m.
She went on to criticize the City of London Police for closing its investigation into OneCoin in September 2019 without making any charges.
While the billions of dollars lost to OneCoin have yet to be recovered, a British attorney has pointed authorities to digital wallets hosted in the Seychelles that, allegedly, belong to Dr Ignatova and contain Bitcoin now said to be worth over $10 billion. It has also been reported that she is living under an assumed identity in Frankfurt, Germany. Her, now ex, husband and their 5-year-old daughter are also said to live in the area.
But on a grander scale, the saddest thing about this whole affair, leaving aside the victims for a moment, is the reputational damage this and similar actions inflict on cryptocurrencies and their slow march to acceptance and mass adoption.
There are three principal existential threats to the existence of life in Cryptoland...and this involves all three. Firstly, outright internal criminality - deception, fraud, embezzlement - secondly, outright external criminality - fraud, money laundering, tax evasion - and finally, and potentially the most damaging, these two will fuel calls for an increase in regulation and greater control over all crypto-related activities.
What the Times of London has described as "one of the biggest scams in history" could yet inflict even greater collateral damage in the long run. Let us hope cool heads prevail and that the heads of the wrong doers 'roll'...metaphorically!
Dr Ruja Ignatova was the subject of the 2019 BBC podcast series The Missing Cryptoqueen. Sadly, whilst a good listen, it does plays into the establishment narrative.
Reference Links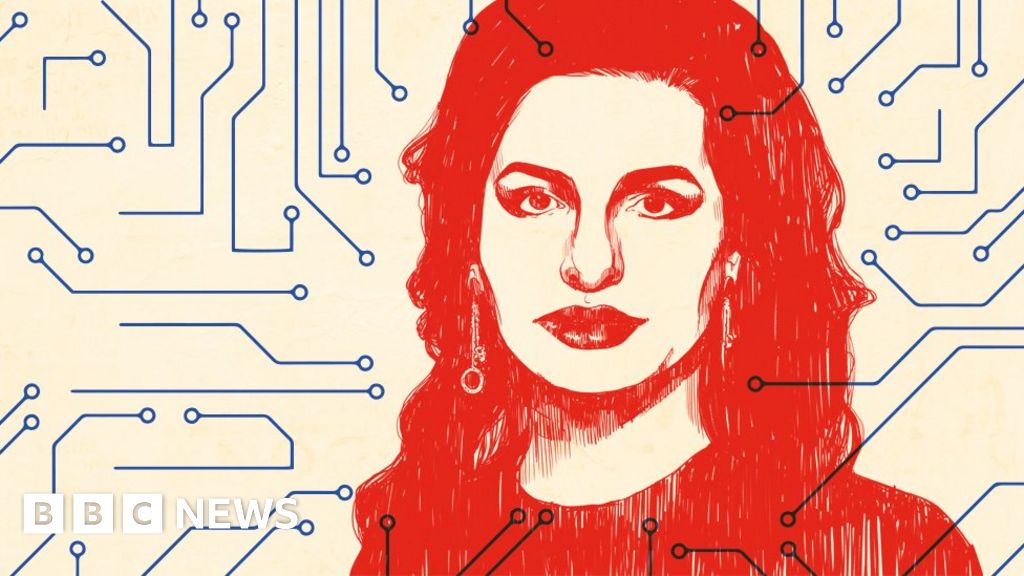 💬
We publish a daily dose of decentralization here every day (UTC+8), for additional daily updates follow us on Mastodon, Twitter, Telegram or Element(Matrix). Please like & share all our output. We rely on User-Generated Content so why not write for us and since we try to avoid ads and sponsorship, why not donate to help us continue our work - all major cryptos accepted. You can contact us at decentralize.today and at blog@decentralize.today