This week, I look at the increasing concern regarding control of one of the world's most precious but rapidly diminishing resources.
Rare earth elements (REEs) are a small but incredibly powerful family of metals that have an integral role to play in the manufacture of a multitude of electronic devices. The unique magnetic, electrochemical and luminescent properties of REEs are being put to work in all manner of electronic applications — from smartphones, hard disk drives and electric vehicles to military defense systems, clean energy and medical equipment.
Currently, the majority of REE production is concentrated in just two countries — China and Australia — with China being by far the greatest producer, accounting for 85% of total worldwide production and Australia around 10%. A 2017 study from the University of Science and Technology in Beijing has estimated that global demand for REEs could reach a staggering 51.9 thousand metric tons by 2030.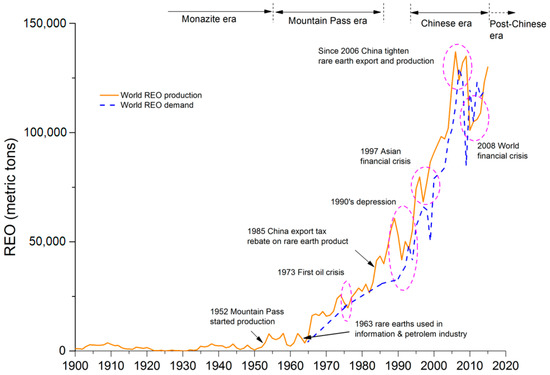 Despite their name, most REEs are relatively abundant. They are referred to as 'rare' as they usually exist as compounds fused with other metals, and they also oxidize quickly, making the process of refining and extracting them in commercially viable quantities very expensive, especially in countries with strict environmental standards.
Moreover, many of these minerals are found in deposits mixed with radioactive thorium and uranium, which makes processing and disposal quite risky due to possible radiation leaks. For years, Beijing exploited its relatively low-cost labor force and lax environmental laws to gain a competitive edge in the global market and become a leading supplier of REEs. China's dominance in the industry is the result of decades of targeted industrial policies aimed at leapfrogging other nations. The Chinese government took major steps to support its nascent REE industry by issuing export tax rebates in the mid 1980's. The rebates lowered costs for Chinese mining companies which allowed them to gain a foothold in the global market. From 1985 to 1995, China's REE mining production exploded from just 8,500 metric tons to roughly 48,000 metric tons and the share of global mining output widened from 21.4% to 60.1%.
In recent years, Beijing has also looked to reform the industry to enhance efficiency, better protect the environment and crack down on illegal mining.
https://link.springer.com/article/10=2E1007/s13563-019-00214-2
However, China has been using this dominance in the supply of REEs for strategic purposes and this became apparent back in 2010 during a dispute with Japan. This was over Japan's detention of a Chinese fishing trawler captain who was held after his vessel collided with two Japanese coastguard vessels. The captain was trying to fish in waters controlled by Japan but long claimed by China. The Chinese government subsequently blocked exports to Japan of some REEs despite Japan having been the main buyer for many years. The country uses REEs for a wide range of industrial purposes including wind turbines, guided missiles and the glass for solar panels. They also use it for small steering motors in conventional gasoline-powered cars as well as in the motors that help propel hybrid cars like the Toyota Prius.
This action backfired on China as the Japanese responded by building a REE supply outside China and as a result the Chinese share of REE production dropped from more than 95% of the world's supply in 2010 to 70% in 2018. Moreover, the Japanese government has been investing heavily in the search for REEs in the waters off Japan. In late 2018, scientists from the University of Tokyo and Japan Agency for Marine-Earth Science and Technology announced that an area of seabed 2,000 km south of Tokyo contained millions of tons of rare earths.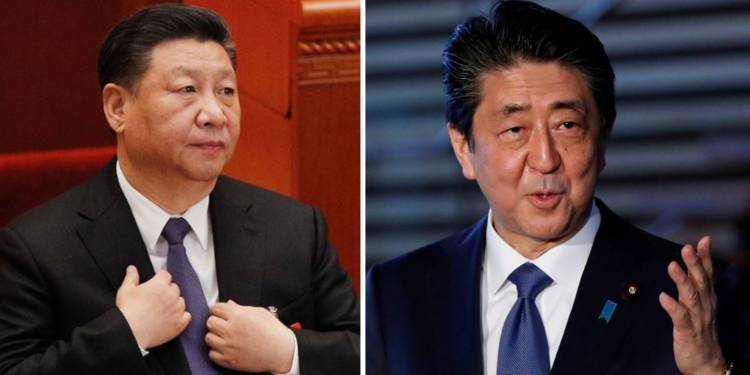 Policymakers in the US are particularly concerned about the threat of supply chain disruptions to the US defense industry, which uses REEs in a wide range of technologies, from sonar and communication equipment to missiles and jet engines. According to the Congressional Research Service, each US F-35 multi-role fighter requires about 427 kg of rare earths and each Virginia-class nuclear submarine requires nearly 4.2 metric tons.
https://www.everycrsreport.com/files/20131223R417445ccdaf95c230f9654fbbfbbb55138aaf8a5e5e90.pdf
Nearly a decade later on from the Japan debacle, China has again sought to leverage its strength in the global rare earth market — this time against the US. This being due to the trade war between the two countries and the efforts of the US to curtail the worldwide use of Huawei's telecoms equipment. When asked if rare earths would be used as a countering weapon in the US-China trade war, a spokesperson from the National Development and Reform Commission, China's state planner, said:
"If any country wants to use products made of China's rare earth exports to contain China's development, the Chinese people would not be very happy with that."
This comment was seen by industry insiders as an implicit warning that China will not hesitate in using REEs as a weapon against the US.
Giving testimony to the Senate Armed Services Subcommittee on Readiness and Management Support on October 1 this year, Ellen Lord, Undersecretary for Acquisition and Sustainment said:
"A US rare earth mineral strategy should consist of national stockpiles of certain rare earth elements, reestablishing rare earth mineral processing in the US by implementing new incentives and removing disincentives, and research and development around new forms of clean rare earth mineral processing and substitutes. We will need your help."
One day prior to this, Donald Trump signed an executive order "declaring a national emergency in the mining industry," aimed at "incentivizing the domestic production of rare earth minerals critical for military technologies while reducing American dependence on China."
Pini Althaus, CEO of USA Rare Earth said:
"From a national security standpoint, having the U.S. military rely on China for rare earths for their fighters and Tomahawk cruise missiles is just not prudent. And there's also the high tech world and U.S. manufacturing to think about."
He went on to say:
"There's an alliance building here between the US, UK, Australia and Canada. The EU has its own initiatives to source independently from China as well. It's more about security though. Practically speaking we have to bring jobs back to the US, especially in high tech manufacturing. Being able to make things like EVs for ourselves will enable even more manufacturing, and create even more jobs. And we won't have to be reliant on China for everything we do."
You have been warned!