An extract from Forkast Forecasts 2023 in which leaders, innovators and visionaries in blockchains share their industry predictions for the year ahead.
Predictions for 2023
Regulators will focus on CeFi instead of DeFi
"The reality is that everyone's got their hands full dealing with the CeFi (centralized finance) world. So I don't see a huge focus on the world of DeFi (decentralized finance) in the coming 12 months. We're probably looking at a little bit further out. We'll see some studies and perhaps early guidance come out towards the end of this year. But I think in terms of actually implementing [DeFi] regulation, we're really looking into 2024 and beyond."
Customer protection will become more important
"The topic on everyone's mind at the moment is this question of solvency. There are a couple of implications that has for policymakers. One of the issues is what states are different players in the industry. So governments [are] looking to understand what sorts of liabilities and assets are being held by individual firms, but also the connectedness between different firms. We've seen some of the biggest events of this year, really in particular due to bad actors which have had ricocheting effects across the industry. So really looking forward to seeing how that plays out and governments looking to make sure that at the very least those impacts don't bleed onto the end consumer. So in particular, looking at the question of custody, how safeguarded are customers' funds and are they segregated from the firm's own funds?"
Asset tokenization will make NFTs more popular
"People think about NFTs as being about art and culture and that's a very strong use case and we're going to see that grow. But the broader implications of NFTs are the asset tokenization and that can be a digital asset, which is often this digital art space that we've been focused on a lot so far, but also the broader sort of tokenization of physical world assets and all the opportunities that open up in terms of ownership and trading. Once you've managed to make that connection between the physical world asset and the digital twin, the technology there is really improving and the interest level of what it means for assets in terms of liquidity is really opening up. Those are two really interesting areas that we expect to see more being built in as we head into 2023."
---
Caroline Malcolm...
...head of international public policy and research at Chainalysis, a data-analytics firm focused on bringing greater transparency to the blockchain industry.
Previously, Malcolm was the founding head of the Global Blockchain Policy Center at the Organisation for Economic Co-operation and Development (OECD).
Link to OG article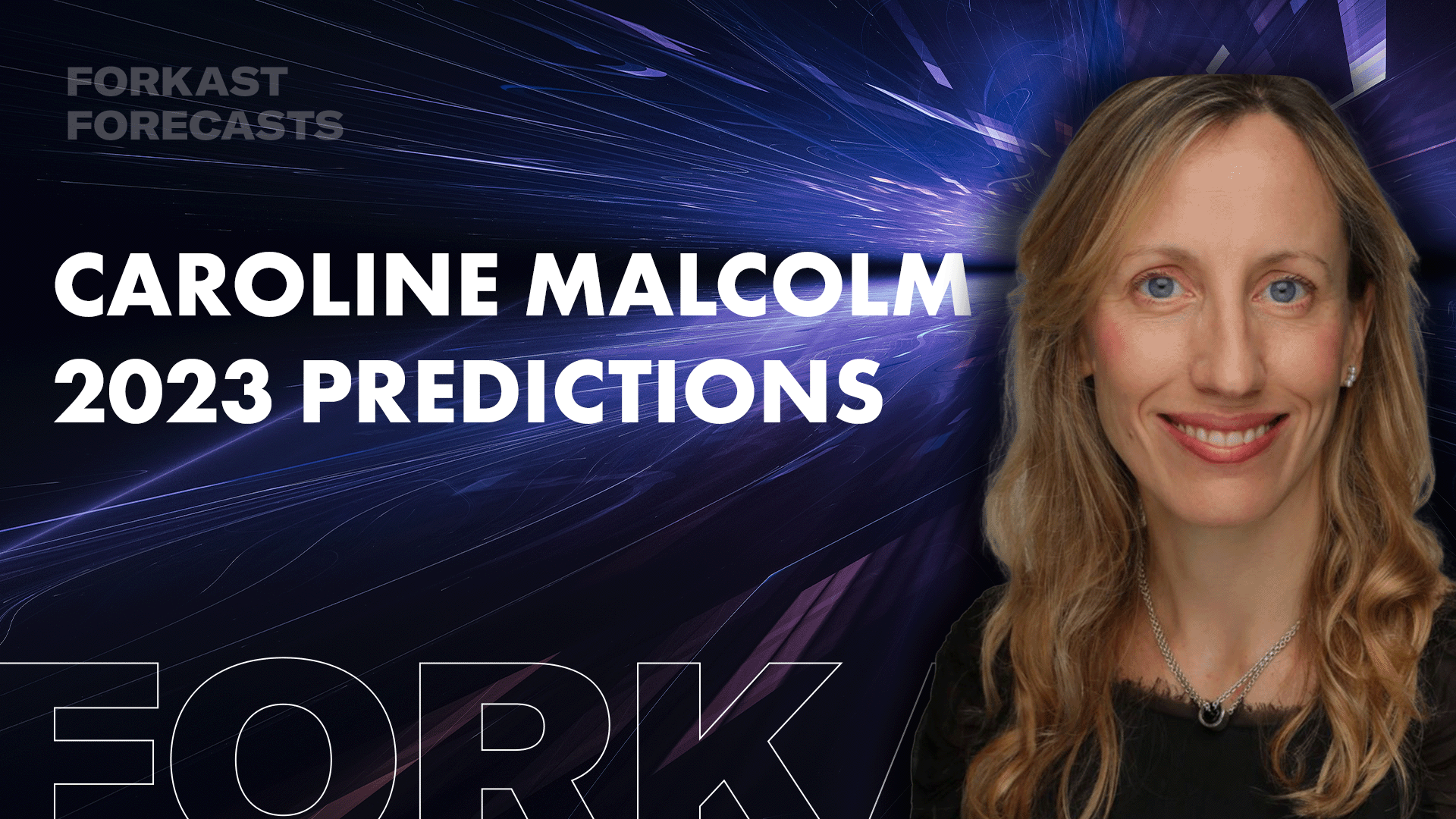 ---
💡
We publish daily doses of decentralization to over 4000 regular visitors, and boost out on
Mastodon
,
Twitter
,
Telegram
, Tribel and
Element
(Matrix) to over 4500 daily followers and growing! Please like & share our output. We rely on you for content, so please
write
for us. We welcome sponsorship and
donations
to help us continue our work - all major cryptos accepted or maybe buy us a coffee. Contact us at blog@decentralize.today - many thanks for all donations received, much appreciated.