One of the biggest security issues around today's internet world is email. After all, this is something that has been around for a relatively long time and emails are needed on almost every website you sign up to. So, as we know, an email is a pretty easy point of failure and can give away a lot of information about an individual.
Sadly, many people use Google's Gmail largely because of convenience and familiarity. Not only is it convenient but you have it already installed when you own an Android device. But this probably means that you are giving up all your emails to Google, who scan them to determine what ads you should see, sell your data to third parties and lock you in to the data crawler which ends up knowing more about you than your mother. Hell, we could even call Google 'Mother' anyway, couldn't we, like during the Cold War and 'Mother Russia'...
However, there is another way because not everyone does it like that ;) I, myself, have been 'google-free' since...a long time now. I've actually been with Protonmail since they started, one of the first customers, to be exact, or a 'Visionary' as ProtonMail calls us!
That all said, it is now the time for me to become a real visionary and host my own email. So in conjunction with decentralize.today, The Privacy Advocate's own emails will be hosted on its own 'Mail in a Box' server. But before we get to that, let me give you multiple solutions towards safer and more private emailing.
First things first, find a good email provider, amongst the better ones are the following:
Protonmail
Protonmail is hosted in Geneva, Switzerland and gives you 500 MB on a free plan (as you can see, you don't need to be a 'Visionary' or go for a paid solution to have Protonmail).
There are some limitations such as there being no bridge to let you use IMAP and SMTP on desktop without a special bridge software in between your email client and, well, Protonmail (which is only available for paid users). You can then use Thunderbird etc., however, email is necessary but can easily be checked via the Protonmail app on Android and iOS and the browser on your desktop. So 500 MB should be enough!
The good news here is that if you want a paid account you can use Bitcoin to do so! Protonmail also offers a .onion address if you want to be even more private and use Tor. Be careful though, if you sign up using Tor, Protonmail will ask you for a telephone number to verify you are "safe"! In my opinion, this is a horrible practice for a privacy orientated provider.
Protonmail has a solution for hosting your own domain on the paid plans they are offering. But! Don't do that, let me give you a better solution below...well, way below as there are more email service providers to go through first.
Tutanota
Hosted in Hanover, Germany. 1GB storage is provided in the free plan. Just as with Protonmail, they do not offer IMAP/SMTP but unlike Proton they have no bridge to use with 3rd party email clients.
However, there is an f-droid version which doesn't rely on Google or warn you that they need Google push in order to work as intended. Therefore, this is an excellent solution especially when combined with the encrypted Calendar option they are offering.
Desktop and iOS versions are also available, as well as a Web version. They offer custom domains in the paid version. Sadly, no Bitcoin payment option yet, but they keep mentioning it and accept it for donations. So hopefully we see bitcoin acceptance soon.
Something cool to mention about Tutanota is the E2EE Business Secure Connect contact form they are offering, this is 240 euros a year, however.
Mailbox.org
Mailbox.org is hosted in Berlin, Germany and has no free service (but a 30 day free trial), you can use it on your own domain as well. I mention Mailbox.org as it would also be the best fitting solution if you are using Delta Chat as your email/chat solution.
Mailbox.org no longer has a Bitcoin payment option anymore as BitPay, which they used as a gateway suspended it's operation in Germany. Mailbox.org offers a .onion service for SMTP/IMAP which is pretty cool, but not for their own website. Mailbox.org would have been my first pick if they accepted Bitcoin as they have a full package including calendar, office etc. and all that for just 12 euros a year.
Posteo
Another one hosted in Germany that will give you a 14 days trial and does not offer to host your own emails. Again no Bitcoin acceptance here either. Posteo also doesn't offer a .onion solution. I have many friends who recommend Posteo highly but I need to admit I have never given it a shot myself. However, based on what I know about them, they seem like a pretty good solution.
Disroot
Made and hosted in the Netherlands, Disroot is free and gives you 1GB of storage. They do offer own domain hosting, but you need to apply for this manually. If you need more storage they do accept Bitcoin. Sadly no .onion option is available.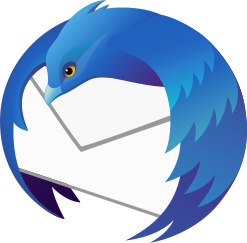 Soverin
Soverin is based in Amsterdam, has no free trial and needs your telephone number during sign-up. The good news is you could host your own domain and they do accept Bitcoin as a payment option. No .onion here either.
StarMail
Offers OpenPGP encryption out of the box and operates out of the Netherlands. They do offer Bitcoin payments manually, but you need to contact them to get this payment option to work.
Now we have all that out of the way we get to the next step! The one that explains why I said "get a free email" which narrows it down to either Protonmail or Tutanota (which with 1GB storage included edges it as the better offer).
AnonAddy
When signing up for your email remember not to divulge your name in the email field or in the sign-up, but use something that is hard to guess or even something generated, something that in no way connects you at all to that email address. Jump over to AnonAddy or SimpleLogin, both offer self or on-premise hosted email solutions, free or paid. And here it gets interesting, in the paid version you can use your own domain and generate or select emails (with your name or service) to be forwarded to your newly created email.
The same goes for the self hosted and totally free solution you can install on your own server. Self hosted or hosted with the open-source solution will also include encryption via PGP. So you can get emails, encrypted and forwarded to your new email with an owned domain or the endings these two services are offering.
The best part here is that both are fully open-source and can be hosted by yourself. If you would like it hosted on their servers you can still have unlimited forwarders for free, alternatively, do it like me (and many others) and help fund the development, I chose the $3 per month plan so not expensive. There are also free and a $1 per month plan mentioned on AnonAddy and where you can have all your domains hosted on their servers and then just have emails forwarded to Protonmail or Tutanota or any other service.
They also accept Bitcoin so I couldn't be happier, you can disable and block forwarded emails, you can send emails with your domains, you can even send it from Tutanota or Protonmail, you have a browser add-on which can generate new emails for any website you sign up with. You are in control and everything can and will be encrypted and forwarded that way to your email. And if you are a Tor user there is a .onion address to access AnonAddy as well.
This makes it the perfect solution when it comes to privacy online. Having basically unlimited emails which all come to one mailbox! With encryption and the fact that the 'other end service' never actually ever has your real email address on file, keeping it free as well as free of trackers and spam.
Mail-in-a-Box
If you are up to having your own hosted email and do not want to use any of the free or paid solutions we've just covered, have a look at Mail-in-a-Box which has an easy to do self setup and where you control the open-source software on your own servers.
Similar to Mail in a Box is Mailcow which is a bit more advanced so maybe a little more of a pain to set up.
For a regular user I strongly recommend AnonAddy which also has a super cool and fast responding developer along with Tutanota or Protonmail or maybe even Disroot (which has a 1GB account for free) to receive all your emails.
If you are hip and want to have a more messenger like experience you can always have a look at Delta Chat (see above) but that leaves you with no Tutanota or Protonmail solution as neither offer SMTP/IMAP support.
Stay safe and do some Identity Preservation, because always remember you have nothing to share!
The Privacy Advocate
💬
We publish a daily dose of decentralization here every day (UTC+8), for additional daily updates follow us on Mastodon, Twitter, Telegram or Element(Matrix). Please like & share all our output. We rely on User-Generated Content so why not write for us and since we try to avoid ads and sponsorship, why not donate to help us continue our work - all major cryptos accepted. You can contact us at decentralize.today and at blog@decentralize.today