Two days ago, I wrote a piece on how "AWARE" Google is of you in your home surroundings and some of it may even have sounded pretty good to some people, for others it will have been pretty scary. Sure it must be great when you can control your lights, your coffee machine, the temperature throughout your house and the garage door with Apple Home or Google or even Alexa. But is it worth the risk?
And don't we all love Alexa? Err...I know I don't but maybe that's just me. I close my bathroom door when I shower and the curtains when I have some privacy but it could be that the thought of having Alexa and some creeps listening to your performance might be just the motivation some people need so why not go the wholehog and ask Alexa to upload to TikTok and who knows you might get some (whatever they do there) claps?).
Anyhow, in tht last article I said I would try to look into open-source solutions about 'Smart Homes'. And I actually found two what are both fully open-source and less privacy invading...on top of which you can even connect to your Alexa when you feel the need to  get recording!
The first one is openHAB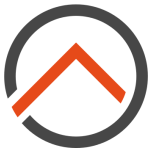 Note: even though openHAB is fully open-source it does have Google-ANALytics on the startpage but hopefully you have that blocked anyway. openHAB was created back in 2010 by Kai Kreuzer. The newest version is developed in Java and based on the Eclipse SmartHome Framework.
openHAB is available on all common platforms including Windows (which you've hopefully replaced), MacOS and Linux. The easiest way to have this smart home management system installed is via a Raspberry Pi.
The second option is called Home Assistant
The Startpage not only greets you with ANALytics from Google but the site is also "protected by Cloudflare". Those things aside, Home Assistant is still 100% open-source and developed in Python 3 for its backend and Polymer for its frontend components.
The beauty is both of these open-source projects are able to control every single smart device in your house and even connect with the creepy ones if you so wish, it also allows a bunch of different hardwares to run at the same time including a Raspberry Pi (about which we will have more in an entire upcoming chapter) so this inexpensive baby could become your new best friend.
Regardless of whether it's about controlling your smart home, blocking ads and malware on your browser or just becoming your retro gaming console, it can even replace your Apple TV, manage your media library, just be your browsing device that won't spy on you or even become your homemade VPN, but let's not get carried away just yet!
Home Assistance and openHAB can both create automation rules which can be time and/or room based etc. There is nothing that Apple Home can do that these babies can't do too!
One example of an 'Automation for rainy days' shown below would be: turn on a light in the living room when it starts raining, someone is home and it's afternoon or later.
Overall, the user interface (UI) with Home Assistant seems to be clearer and much easier to use. Additionally, not so much configuration is required as most is just 'click & do'.
On Mobile
Naturally, you'll want to control your smart applications via a mobile app. Home Assistant on iOS has basic features integrated like 'Advanced push notifications' which can be sent via Telegram or SMS and a lot more.
This includes location tracking and, of course, basic control of all Home Assistant entities as well as Iitegration with 3rd apps.
On Android, they don't really have much to offer, at least nothing official!
openHAB currently has better mobile development and has apps for both Android and iOS which include all the basic features you would expect from Push notifications to cloud connections or changing NFC tags and even voice comments. What is also great is that you can control 3rd party apps like Pi-Hole.
Overall, however, I feel Home Assistant is the easier and better solution, but I'm not a power user...yet!
So if you are on the look to make your home 'smarter' and want to do so on an open-source, privacy friendly project either one of these options could become your daily drive.
Stay safe and stay secure...especially when at home!
The Privacy Advocate
Reference link on Home Security, added December 3rd 2020
💬
We publish a daily dose of decentralization here every day (UTC+8), for additional daily updates follow us on Mastodon, Twitter, Telegram or Element(Matrix). Please like & share all our output. We rely on User-Generated Content so why not write for us and since we try to avoid ads and sponsorship, why not donate to help us continue our work - all major cryptos accepted. You can contact us at decentralize.today and at blog@decentralize.today