DT Context: News from the first sovereign nation to include Bitcoin as legal tender
TWEETSTORM is an occasional feature on decentralize.today where we share threads , mostly from Twitter, that we think deserve a wider audience, some are informative, some educational, some amusing and others yet are controversial...we dig these out for you so you don't have to!
The Bitcoin Office@bitcoinofficesv·Dec 31, 2022
El Salvador is #Bitcoin country
And over the next day, we are going to post 21 of the coolest things that happened in 2022 which prove that President @nayibbukele's model of economic liberty is a winning one for the population of El Salvador
#1 - We start with the greatest rebrand in history By 2022, President Bukele's bold bitcoin move had forced a positive change to the global media headlines about El Salvador: From murder capital of the world to #Bitcoin country Google autofill results prove it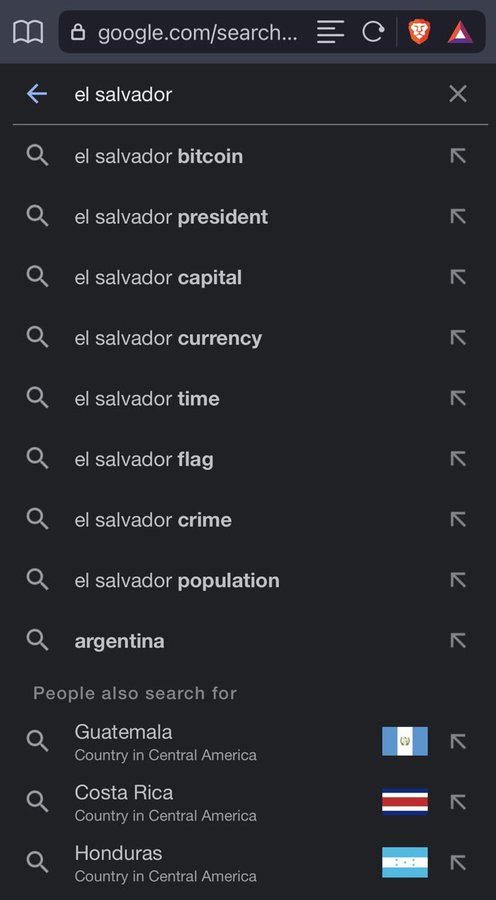 While the US press had rarely ever covered El Salvador before 2021, now it just could not stop With all eyes on us, the population saw for the first time that we were not, in fact, too small to be big And so from the rebrand were planted the first seeds of a Salvadoran dream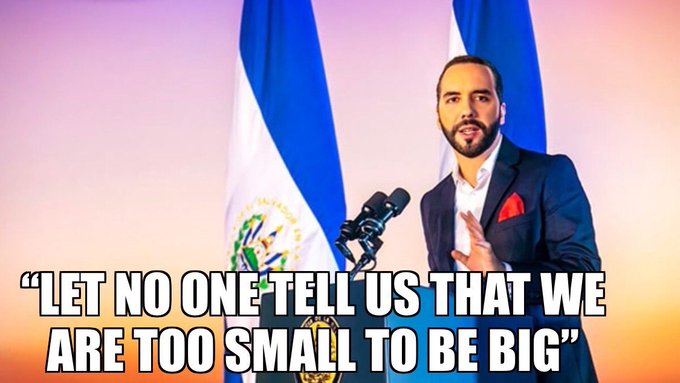 Though the population was now able to dream, the media instead focused on the drop in the price of bitcoin In so doing, they missed the most extraordinary fact of all: the greatest rebrand in history had cost nothing at all As the President pointed out on @TuckerToday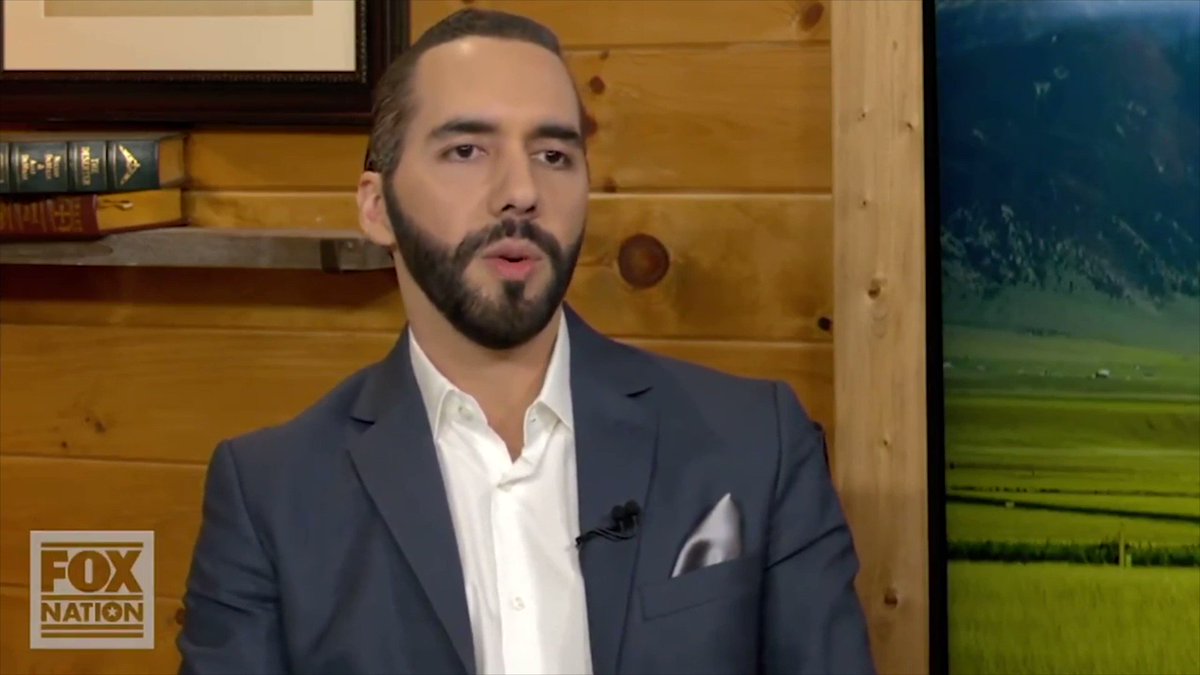 2022 was the safest year ever in El Salvador By securing life & liberty for all, President Bukele not only put an end to decades of plunder but delivered true peace And so, the homicide rate has plunged & we are now the safest country in LATAM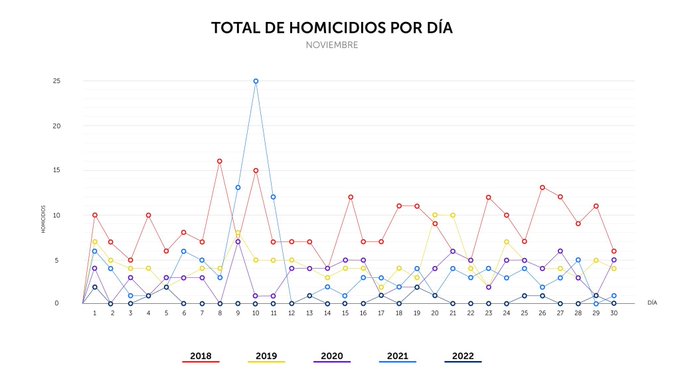 #3 - With security came the tourists
This year 2.4 million arrived, bringing in more than $2.4B in revenue Bitcoiners flocked to our shores by the thousands & cruise ships arrived And we are now: "the most underrated winter sun option on Earth"
telegraph.co.uk This misunderstood country might be the most underrated winter sun option on Earth It is rarely in the news for the right reasons, but this Central American nation with a Bitcoin-loving leader deserves a rebranding
#4 - with security also came the diaspora
After sometimes decades of separation from their families, Salvadorans abroad reunited with their homeland, launching more than 150 new investment projects & many even repatriated to El Salvador
Gerson Martinez@gersonmartinez·Nov 18, 2022
Today I got my Salvadoran ID card—40 years after my parents left their country during its civil war. El Salvador is becoming a country that my generation—children of immigrants—are returning to little by little. Thanks so much to @rnpn_sv @EESAenEEUU and @MilenaMayorga
.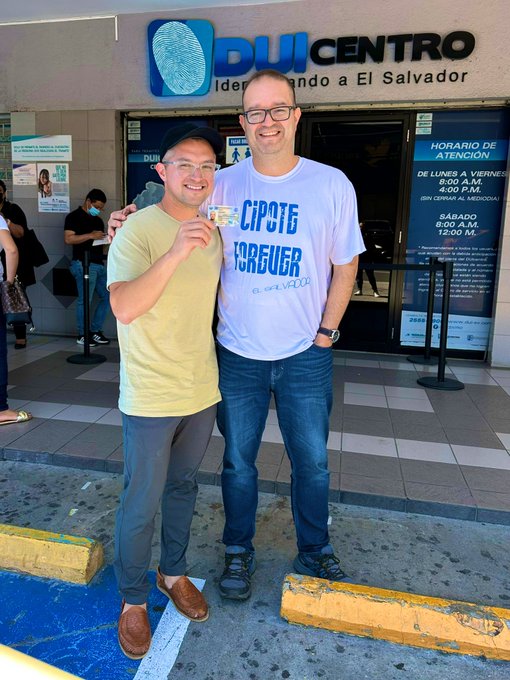 The Bitcoin Office@bitcoinofficesv·Dec 31, 2022
#5 - "Greetings from the land of surf, volcanoes, coffee, peace, #Bitcoin and freedom"
#5/pt 2 - El Salvador is a "country still fighting for its freedom & on the verge of achieving it" "…but what (the powerful) cannot do is come and command our house…"
Watch the President make the case for real national sovereignty & self determination on youtube.com
El Salvador President of El Salvador addresses the general debate of the 77th Session of the General Assembly of the UN (New York, 20-26 September 2022).
On 9/20, @nayibbukele delivered a landmark speech to the UNGA "I've come here to talk about freedom. The freedom yearned for by my people & yearned for by all peoples of the world"
#6 -  Founding Father of Hyperbitcoinization
Hot off his speech at the UNGA, President @nayibbukele graced the cover of @BitcoinMagazine looking every inch the bold leader, inspiring other nations to follow El Salvador's lead
Pure fire of an OpEd was found inside: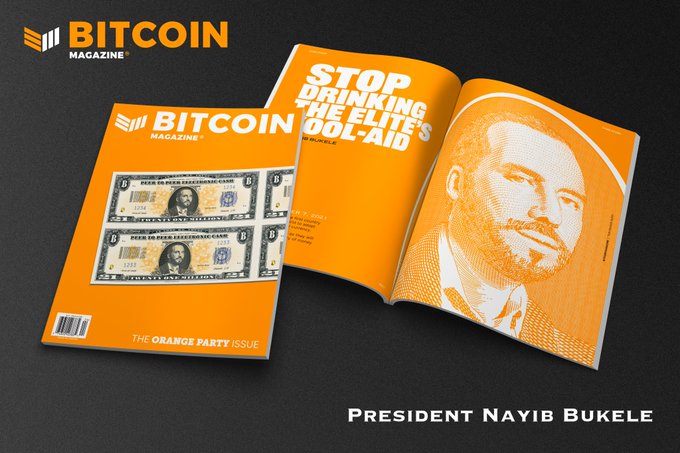 #6/a - Throwing Down the Gauntlet
"Do we want economic freedom, financial sovereignty, censorship resistance, unconfiscatable wealth & the end of the kingmakers ... ?" Or do we #Bitcoin for the future of mankind? If so, then stop drinking the Kool-Aid
#7 - Orange Pilling the World
On May 15, at an annual meeting of the Alliance for Financial Inclusion, President @nayibbukele announced that 32 central bankers & 12 financial authorities from 44 countries were in El Salvador to be orange pilled
Nayib Bukele@nayibbukele·May 19, 2022
Central bankers and financial regulators from 44 countries visited @Bitcoinbeach today to learn about financial inclusion and banking the unbanked. #Bitcoin is good for inclusion!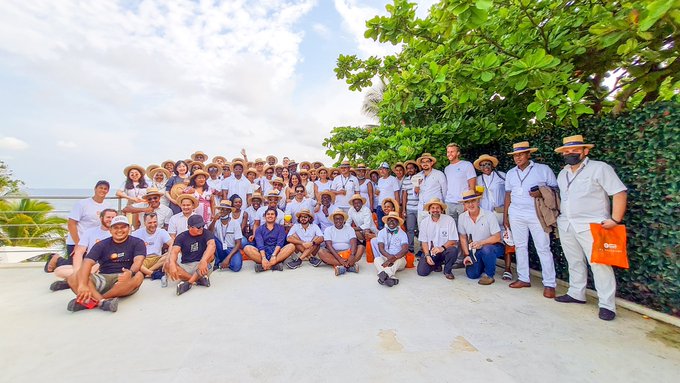 #8 - El Salvador's First Follower
In March of 2022, Lugano followed where President @nayibbukele had led when the Swiss city made bitcoin 'de facto' legal tender Mayor Michele Foletti @MicheleLugano recognized #ElSalvador as inspiration for the move
coindesk.com Swiss City of Lugano to Make Bitcoin and Tether 'De Facto' Legal Tender The municipality wants businesses to accept crypto in everyday transactions.
#9 - The First 'Bitcoin Embassy' In October
El Salvador announced it was opening the world's first 'Bitcoin Embassy' in Lugano, Switzerland and nominating @JosueLopezGal as 'Honorary Consul' Bitcoin diplomacy was thus officially born in 2022
coindesk.com El Salvador, Lugano Sign Agreement to Help Spread Bitcoin Adoption and Education El Salvador also announced it was opening a "bitcoin office" in the southern Swiss city.
#10 - The Jimmy Song Seven
Education, collaboration and inspiration came together in July in San Salvador when legendary #Bitcoin educator & author @jimmysong came to teach 'Programming Bitcoin' to Salvadoran coders
One @maiojose1 has joined the Bitcoin Office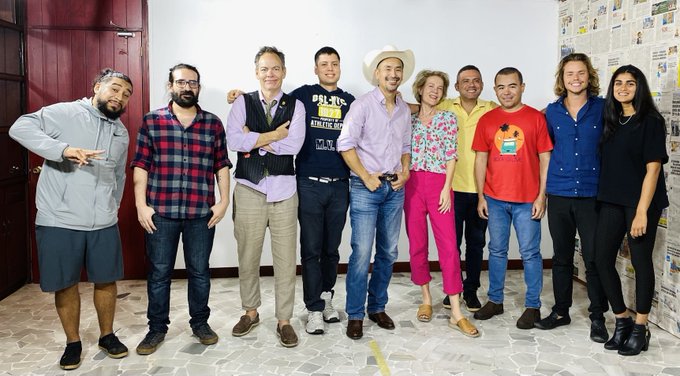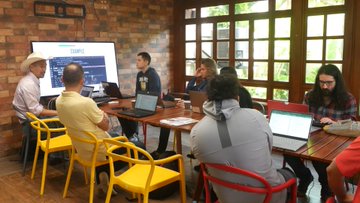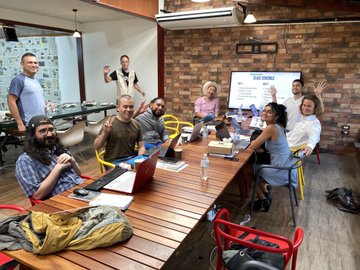 #11 - My First Bitcoin
El Salvador once again blazed a path toward hyperbitcoinization by offering the first ever #Bitcoin diploma to public high school students 11,000 students received theirs in 2022 from @MyfirstBitcoin_
Mi Primer Bitcoin@MyfirstBitcoin_·Dec 17, 2022
It's with joy that we share our accomplishments in 2022. Thanks to our team members, students, allies, collaborators, donors & sponsors for making this an incredible year! #Bitcoin #ElSalvador
#12 - The OGs
Bitcoin Beach are the OGs when it comes to orange pilling, educating & empowering @BitcoinBeach @romanmartinezc @jorgebitcoinES @HpCoin1 In 2022, @HopeHousesv provided classes in English, computers, #Bitcoin & surf to 1000+ locals

Hope House El Salvador@HopeHousesv·Dec 30, 2022
Surf para todos uno de nuestros proyectos insignia con el cual atendemos a más de 100 niños, niñas y jóvenes de las comunidades: El Zonte, La Recta (Jocotera), El Palmar, El Majahual y Conchalio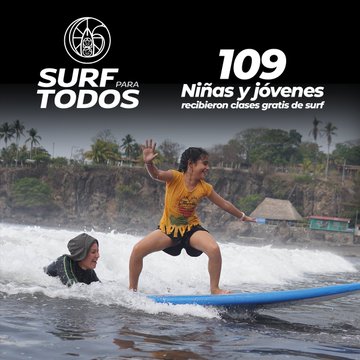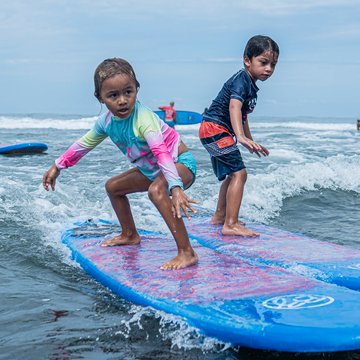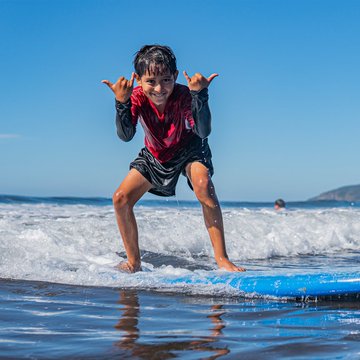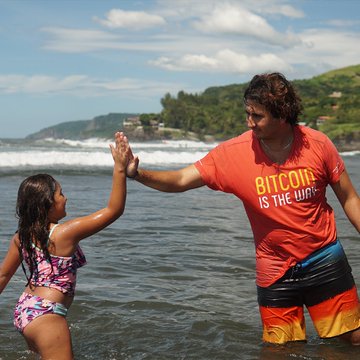 The Bitcoin Office@bitcoinofficesv·Dec 31, 2022
#13 - Proof of Work
Despite their newfound fame, the Bitcoin Beach team continued in 2022 to put in the hard work From opening Hope House Punta Mango to helping build @NewStoryHomes project Lomas del Zonte to publishing the Bitcoin Beach White Paper

Bitcoin Beach@Bitcoinbeach·Dec 7, 2022
Take a moment to read the Bitcoin Beach White Paper - to understand how the circular #BTC Revolution started and how to replicate it. GitHub - bitcoinbeach/bubbles: BUBBLEs describe the concepts and principles that Bitcoin Beach-like efforts should embrace.
#14 - Adopting Bitcoin
In November, one of the most pure signal #Bitcoin conferences @AdoptingBTC drew in more than 1,000 bitcoiners from around the world to #ElSalvador
Sponsored by @bitfinex | Organized by @NuraElb & @nicolasburtey
btctimes.com El Salvador is Adopting Bitcoin Managing Director of BTC Times Walker V. covers El Salvador's Adopting Bitcoin conference and the progress being made for wider use throughout the country.
#15 - #Bitfinex
In 2022, @bitfinex proved to be a good friend of El Salvador
The bitcoin exchange donated millions to victims of gangs & helped with hurricane relief
They injected capital far & wide: from @elxolomaiz to Bitcoin Beach and to Salvadoran entrepreneurs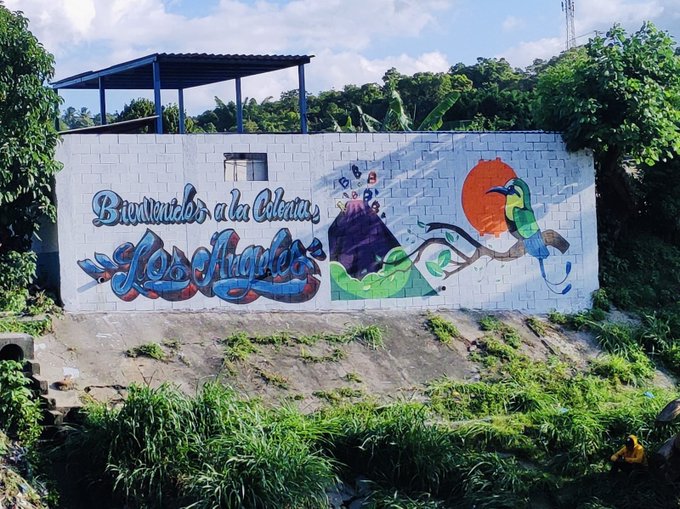 #15/a - The Freedom Manifesto
CTO @paoloardoino launched the Bitfinex Freedom Manifesto at the Adopting Bitcoin Conference in El Salvador
blog.bitfinex.com Bitfinex Unveils Freedom Manifesto at Adopting Bitcoin Conference in El Salvador - Bitfinex blog ROAD TOWN, British Virgin Islands, November 16 2022  –  Bitfinex, a state-of-the-art digital token trading platform, has announced the Bitfinex Freedom Manifesto at the Adopting Bitcoin conference in...
#16 - Bitcoin Investors in #ElSalvador
Ambassador @MilenaMayorga brought many investors to El Salvador this year, including some very well known bitcoiners
To name a few: @paoloardoino, business tycoon @RicardoBSalinas and OG bitcoin venture capitalist @maxkeiser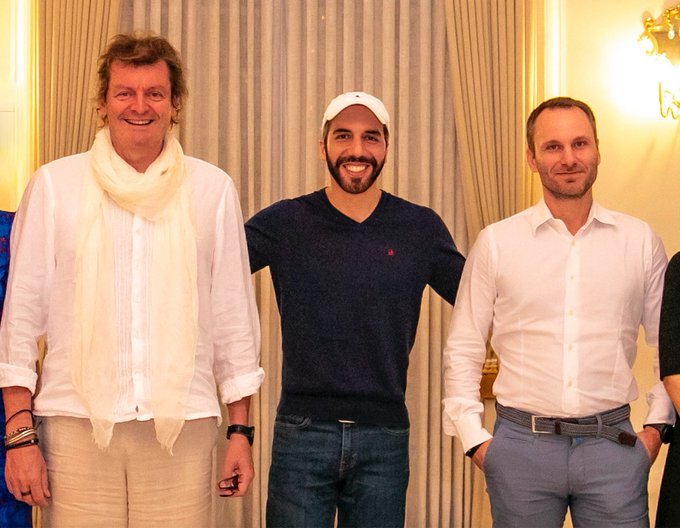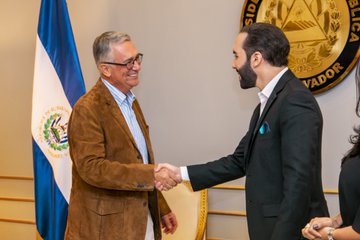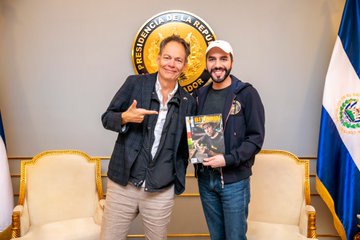 #19/a - Not just betting big, but also far & wide
Infrastructure projects reached every corner of El Salvador in 2022 The foundations for a better future were being laid across the nation so that all could participate and not just the wealthy city elite
Nayib Bukele@nayibbukele·Dec 30, 2022
We're not only investing in our eastern beaches that are part of Surf City 2, but also in other small paradises like this one. With this new 11 kilometer road, we'll also open the way to the beaches of Intipucá, in the department of La Unión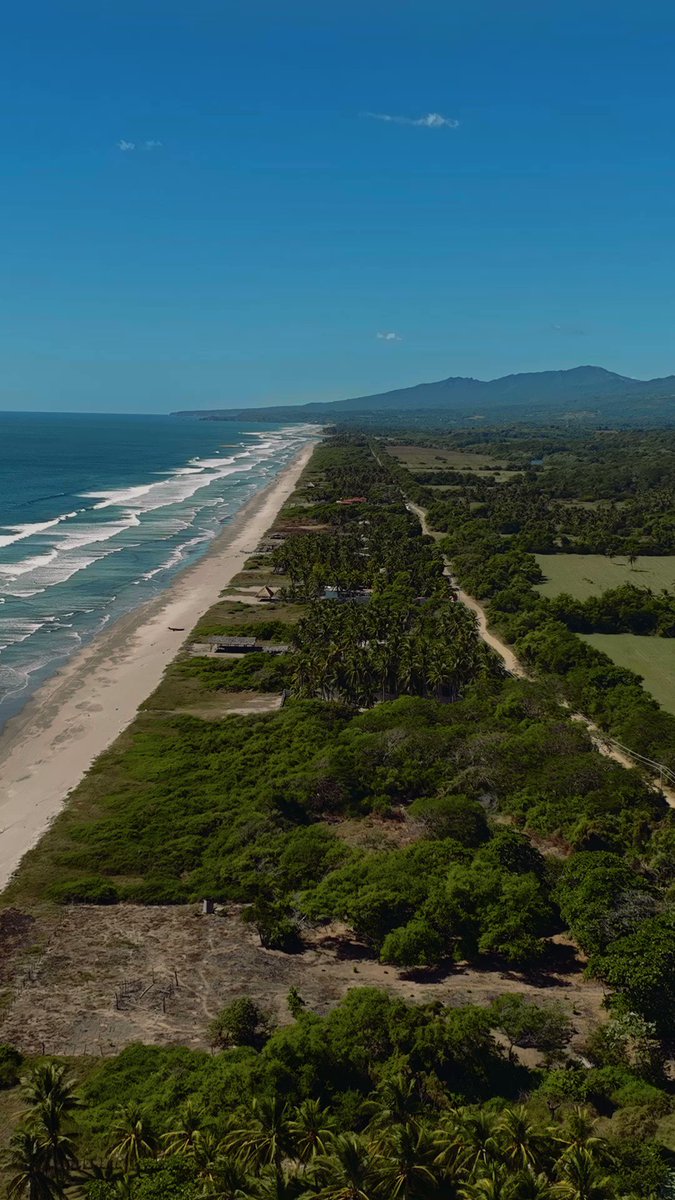 #19/b - A Future Worth Fighting For
Building the infrastructure projects upon which we will develop a better El Salvador are needed, but a pride in the environment is also necessary so as to have a future worth fighting for ZERO WASTE was launched
Nayib Bukele@nayibbukele·Sep 11, 2022
Desde que llegamos al Gobierno, hemos trabajado con todas nuestras fuerzas para construir el país que soñamos. Pero qué podemos esperar del futuro, si no cuidamos nuestro medio ambiente, si ensuciamos nuestras calles, ríos, lagos, bosques y playas. Por eso lanzamos: CERO BASURA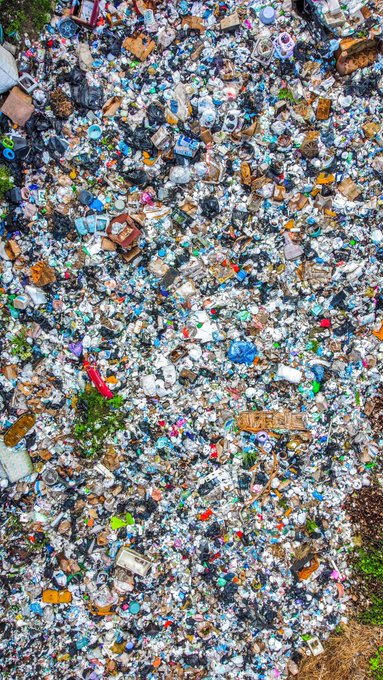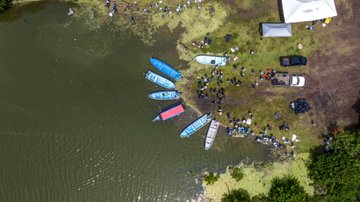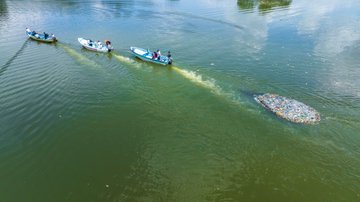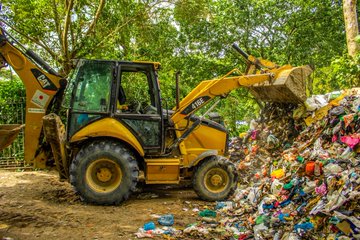 #19/c - To the Place We Want to Be
Where El Salvador is going is to the place we want to be
And if we want infrastructure projects to be built for all rather than plundered by the few, we must not tolerate corruption by the elite ZERO TOLERANCE
Nayib Bukele@nayibbukele·Dec 29, 2022
En El Salvador, nunca se combatió la corrupción y mucho menos contra funcionarios del mismo partido del Gobierno. Pero si queremos avanzar como sociedad, debemos entender que esto es una necesidad y que es ineludible. Hay que arrancar lo malo, para que pueda crecer lo bueno. twitter.com/FGR_SV/status/…
#20 - Wen Volcano Bond?
On November 17, the Digital Assets Issuance Bill was introduced into the legislature, creating a legal & regulatory framework establishing El Salvador as a haven for economic freedom And paves the way for the volcano bonds
bitcoinmagazine.com El Salvador Takes First Step To Issue Bitcoin Volcano BondsA digital securities bill has been presented to El Salvador's Congress, paving the way for the issuance of bitcoin-backed bonds.
The Bitcoin Office@bitcoinofficesv·Jan 1
#21 - The Best President Ever
The data verifies what we already knew In 2022, poll after poll confirmed that President @nayibbukele is by far the most popular leader in the world El Salvador was winning in 2022 and we will keep winning in 2023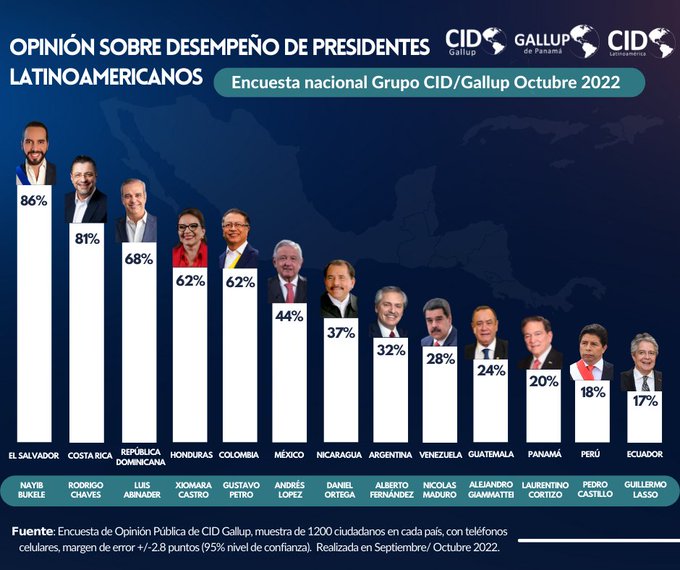 OG Link
https://nitter.net/bitcoinofficesv/status/1609008915513020416?s=12&t=32hjV4AzfHeFkax0arwacw
---
💡
We publish daily doses of decentralization to over 3900 regular visitors, and boost out on
Mastodon
,
Twitter
,
Telegram
, Tribel and
Element
(Matrix) to over 4400 daily followers and growing! Please like & share our output. We rely on you for content, so please
write
for us. We welcome sponsorship and
donations
to help us continue our work - all major cryptos accepted or maybe buy us a coffee. Contact us at blog@decentralize.today - many thanks for all donations received, much appreciated.