TWEETSTORM is an occasional feature on decentralize.today where we share threads , mostly from Twitter, that we think deserve a wider audience, some are informative, some educational, some amusing and others yet are controversial...we dig these out for you so you don't have to!
1/ Stablecoins have been one of the killer use cases for crypto ($150B+ issued) 24/7 instant settlement on a shared global ledger that is credibly neutral This will become a core part of global payments infrastructure over the coming decade
cnbc.com$40 billion payments giant Checkout.com starts accepting stablecoins in major crypto pushCheckout.com said it will let businesses settle payments in the stablecoin USDC through a partnership with crypto security firm Fireblocks.
2/ USDC market cap is now $50B+ Up 25% ytd against backdrop of crypto bear market, compressing defi yields, UST / LUNA implosion and spillover 2 years ago there was less than $1B outstanding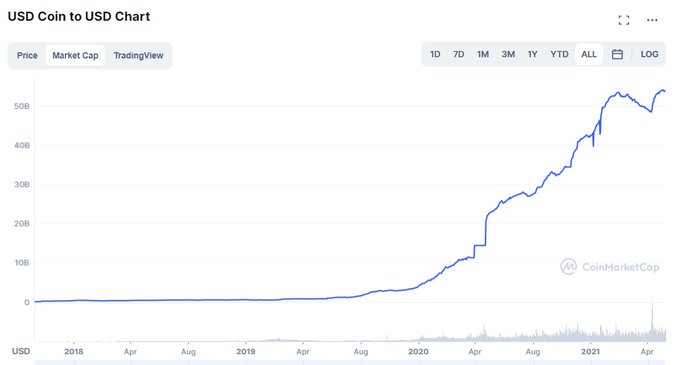 3/ Interest rates for supplying USDC into Compound have declined from 2.6% to 0.7% just over last 2 months Yet USDC supply continues to grow (yes there is some flight to safety effect from USDT/UST fears)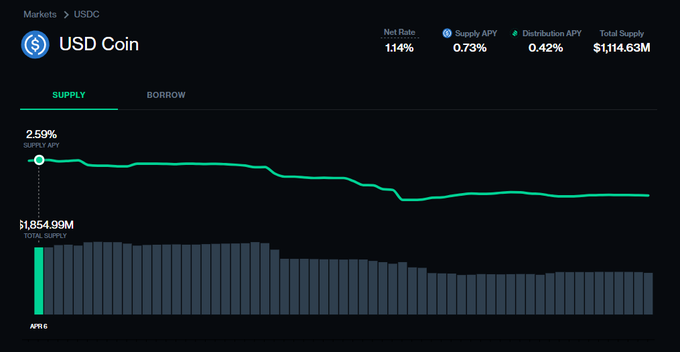 4/ Global B2B money transfer today (via non-card rails) is expensive, inefficient and slow. You cannot send money on the weekends. The controls are awful (shitty bank UI). The fees are high If you miss the 5pm ET cut off time for sending a wire in the US, good luck

5/ The ~50K banks globally run on different systems, ledgers, back end infrastructure SWIFT is a messaging layer that runs over all this - helps w automating settlement & reconciliation. But behind the scenes it is a bunch of spaghetti / legacy tech all stitched together
6/ Global money remittance is slow and inefficient. The settlement is almost never in real time Disruptors like Wise solve this by maintaining local balances at each bank acct globally. This allows them instantly distribute funds (while taking on small amount of FX risk)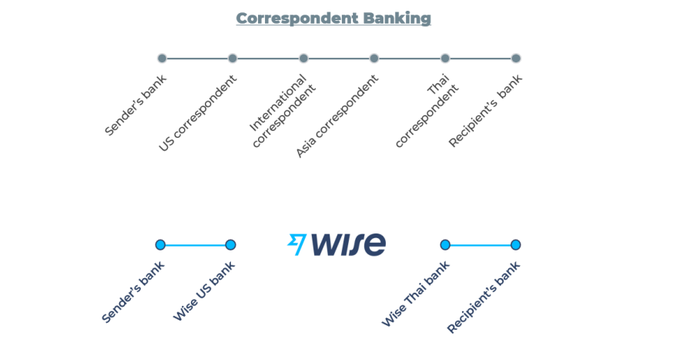 7/ The efficient solution is to have every global bank on the same shared settlement layer. But practically impossible to implement US has been working on real time payment (RTP) rollout since 2017. Still no mass adoption. Venmo just raised fees lol
techcrunch.comPayPal and Venmo to increase instant transfer fees in the USPayPal and Venmo are increasing their instant transfer fees for both consumers and merchants in the United States in the coming weeks,
8/ Stablecoins introduce the ability for financial institutions to have 24/7 instant settlement on a globally shared state. Run over platforms that are credibly neutral that no single bank operates / controls This has the ability to transform / modernize global money movement
9/ Fireblocks is potentially one of the most important pieces of global financial infrastructure in this future state. Providing granular / fine-tuned custody, money movement and settlement controls for crypto assets $2T of assets secured on platform
techcrunch.comCrypto infrastructure company Fireblocks nearly quadruples valuation to $8B in six monthsCrypto custody platform Fireblocks is quite possibly "the most successful and least-known company in the blockchain space," as described by its co-founder and CEO Michael Shaulov in an interview with...
10/ Checkout is partnering with Fireblocks to support USDC settlement with merchants. No payment delays on weekends (they serve many crypto customers) Stripe will facilitate global payments with USDC over polygon Likely not be the last of announcements
coindesk.comStripe to Let Clients Make Payments in USDC Stablecoin via Polygon – Starting With TwitterTwitter will be the first company to test this option by paying earnings via crypto to content creators who use its monetization products.
11/ Much of defi / crypto has been full of ponzinomics with unsustainable yields, incentives, activity. This will wither away However I am incredibly bullish on crypto rails modernizing existing legacy financial infrastructure It is solving a key coordination problem
12/ You simply cannot get 10K financial institutions to come together and agree on the rules of a JV But you can get them to incrementally migrate to a credibly neutral layer with pre-set rules Decade plus long journey no doubt. Will create huge capability unlocks
13/ Over the next 3-5+ years, I am very constructive on defi adoption with institutions, in mostly permissioned and compliant use cases I do not think the future of defi with mass retail is ppl trading on DEXes, learning MEV, using 5-10x leverage, aping into option yield vaults
14/ But institutional use cases are real and at scale Uncollateralized lending protocols @maplefinance @TrueFiDAO @ClearpoolFin They are attracting institutional lenders (Celsius, Genesis) and borrowers (Alameda, Wintermute, Blocktower, Jane Street)
theblockcrypto.comGenesis is parking $75 million in capital into Maple's Solana-based lending platformGenesis, one of the crypto market's biggest lending and trading firms, is ramping up its decentralized finance footprint by contributing $75 million to Maple's Solana-based lending platform.
15/ Aave Arc launched at the beginning of this year with Fireblocks - another great example These are permissioned and compliant use cases for institutions. Leveraging crypto rails to modernize existing infra, rip out legacy (and unnecessary) opex
fireblocks.comPermissioned DeFi goes live with Aave Arc + FireblocksFireblocks is breaking down barriers for institutions who want to enter the DeFi space, but are held back by regulatory constraints.
16/ $100B+ of DeFi TVL today Down 60% from $250B+ all time highs But remember this was ~$1B just two years ago Zoom out and extend your time horizon The growth of modern, composable financial apps with shared global state / settlement will be one of the megatrends this decade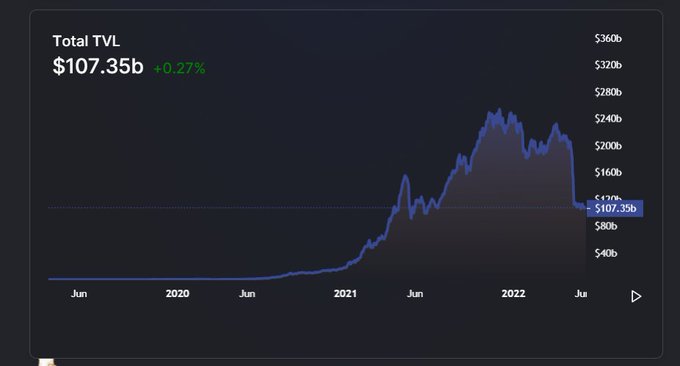 💡
We publish a daily dose of decentralization here every day (UTC+8), for additional daily updates follow us on Mastodon, Twitter, Telegram or Element (Matrix). Please like & share all our output. We rely on User-Generated Content so why not write for us. We also avoid ads but welcome sponsorship and donations to help us continue our work - all major cryptos accepted. Contact us at decentralize.today and at blog@decentralize.today - many thanks for all the donations received recently, much appreciated, DT